Over 2,100 Shropshire schoolchildren trained to ride a balance bike in past year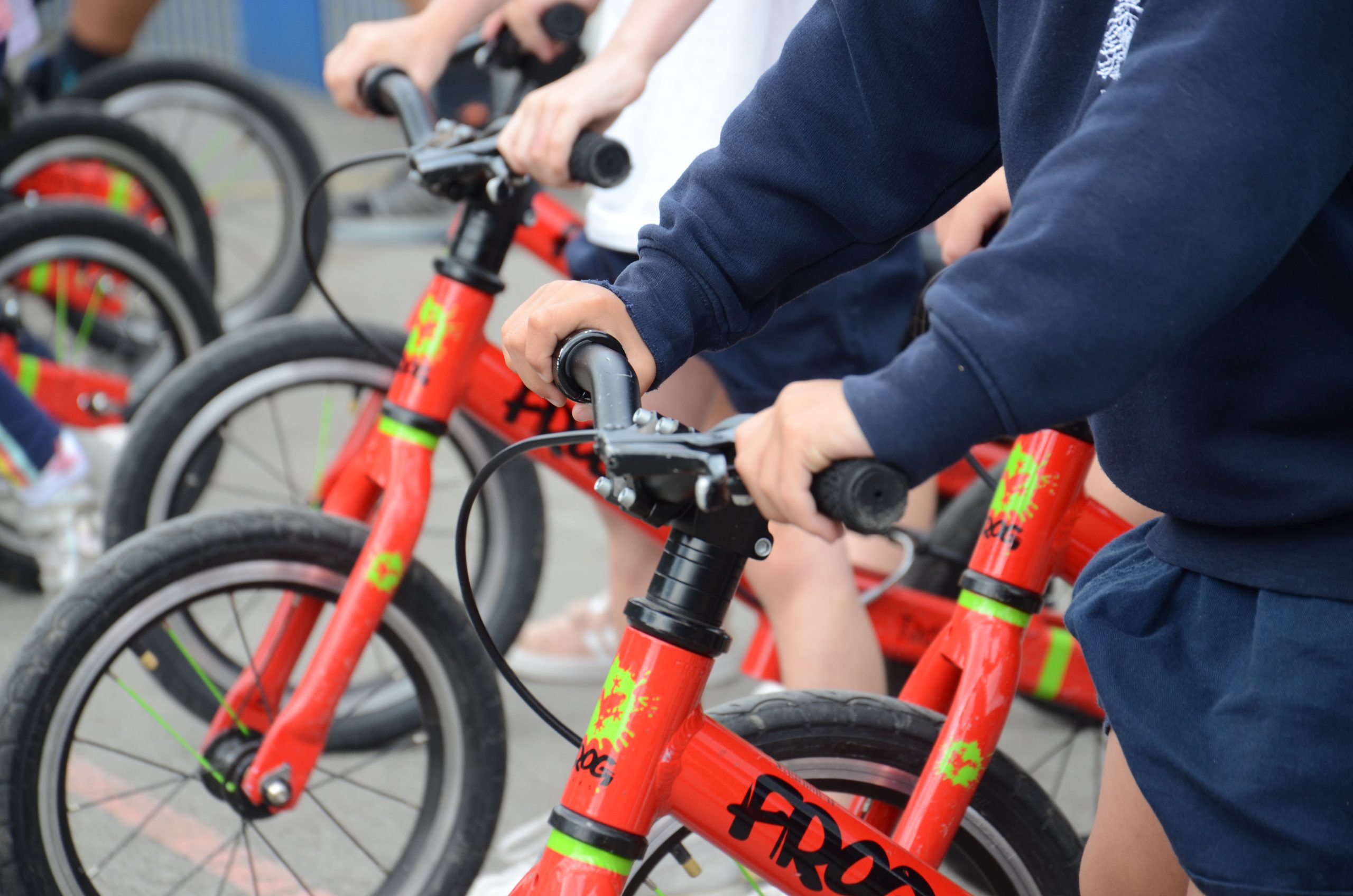 More than 2,100 Shropshire schoolchildren have been trained to use a balance bike in the past 12 months, as Shropshire Council's cycle training provider Learn Cycling delivered their highest-ever annual number of balance bike courses.
In the last year, Learn Cycling have delivered courses for children on balance bikes at schools across Shropshire, training a total of 2,158 pupils in reception, Year 1 and Year 2.
And due to continued excellent partnership working with Shropshire Council and very positive feedback from schools, the contract with Learn Cycling has been extended for another year (until 31 March 2023).
Balance bikes are designed to help beginner cyclists to develop skills of balance and control before they learn to ride their first pedal bike, and are increasingly recognised as a fun and successful way to start cycling.
Courses usually take place over a number of days, on the school playground or indoors, with Shropshire Council providing bikes and helmets so that every child is able to participate.
The training is funded by Government funding body The Bikeability Trust with the aim of engaging and inspiring cyclists from an early age.
Sam Cartlidge, Learn Cycling Director, said:-
"This is the first year that we have had such a high allocation of places for balance training and we have been delighted by the popularity and uptake.

"Teachers in the county have been very supportive of the scheme and we know that it is always enjoyed by pupils, who come away with increased confidence and enthusiasm for cycling.

"We deliver all levels of Bikeability training up to advanced road cycling skills at Level 3 for older children and adults, and aim to ensure that every child has positive cycling experiences at the earliest possible stage.

"The funding from The Bikeability Trust is really helping to achieve this and we look forward to delivering many more of these courses again this year."
Ian Nellins, Shropshire Council's Cabinet member with responsibility for cycling, said:
"This is now turning into a trailblazing project, a game changer for promoting cycling in Shropshire, and I'm delighted that Learn Cycling will be continuing to provide this important training for at least another year.

"Balance bikes have proved a very effective way to help young children balance and steer.

"Teaching children cycling skills early on is very important for their confidence and ultimately their safety. The sessions will provide the children with valuable exercise and a positive early introduction to cycling as a fantastic form of physical activity."
To find out more about Bikeability training in Shropshire, click here.