Have a safe and considerate Bonfire Night
Shropshire Council is determined to help your Bonfire Night celebration go with a bang – for all the right reasons.
In the lead up to the big day on 5 November, we have vowed to promote the safe and considerate use of fireworks by:
Supporting public firework displays within Shropshire to be appropriately advertised in advance of events, to allow residents time to take precautions to protect vulnerable people and animals
Promoting public awareness about the impact of fireworks on vulnerable people and animal welfare, including the precautions that can be taken to mitigate risks
Encouraging public firework event organisers to consider the use of silent displays with music to keep young children safe and to protect animals
Encouraging local suppliers of fireworks to stock 'quiet' fireworks for public displays and private use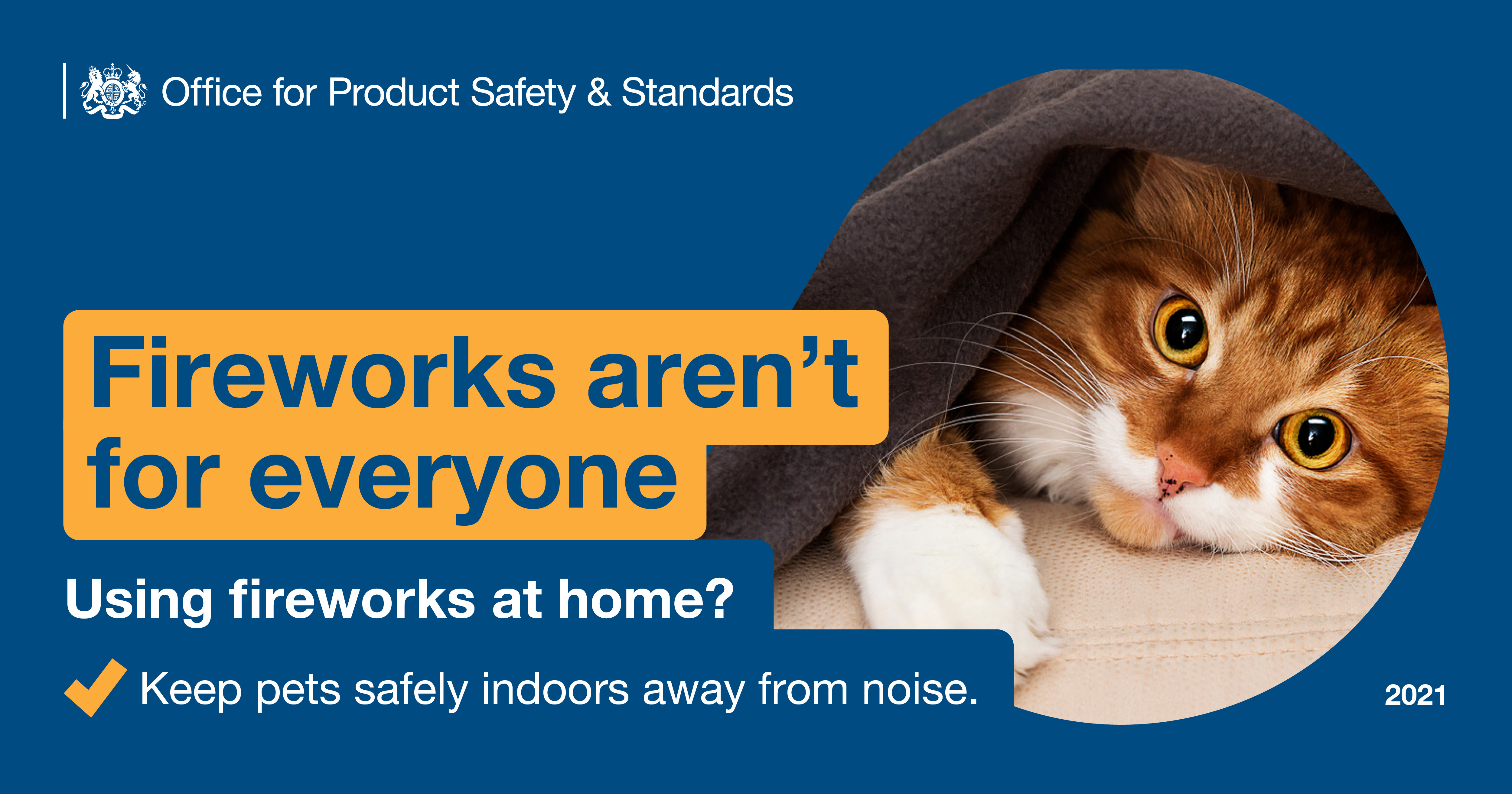 Shropshire Council encourages local businesses to promote the safe and considerate use of fireworks by using the nationally designed campaign materials from the Office for Product Safety & Standards (OPSS).
There are posters that can be printed and displayed on business premises and also designs suitable for use on social media; further information and campaign materials can be found here.
Further information on organising firework displays can be found here.
To help Shropshire Council inform communities about public firework displays, please provide details (location, date and time) of any displays that you are aware of to our emergency planning team at fireworks@shropshire.gov.uk.
The council will incorporate the display details into a list and make it available on the Council's website and through social media channels.
We will publish links to the list as soon as possible.