Shropshire Music Service launch exciting community project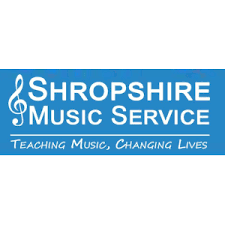 Shropshire Music service, part of Shropshire Council this week launched "The Rainbow Project" – an initiative bringing together all Shropshire's musicians. From novices to professionals all performers are invited to create a virtual collaboration song.
Running from 20 July 2020 until 7 August 2020, anyone can record themselves playing a part, to suit their instrument and ability, of "Over the Rainbow" and send it in for inclusion in the project. The final track will be produced digitally to combine the efforts of all participants.
Ed Potter, Shropshire Council Cabinet member for Children's services said:
This is a fantastic project for musicians young and old to get involved in. The song is very well-known and loved – it feels particularly poignant at the moment given that the rainbow has become a symbol of our thanks to the wonderful key workers and volunteers keeping our community going during this pandemic. We hope through the power of music, the whole community can express the many emotions we've felt during these times.
Alison Stevens, Manager of Shropshire Music Service said:
The great thing about the rainbow project is that anyone can get involved. Whether you've just taken up playing an instrument, or have decades of experience, you can participate by sending us your rendition of this iconic song. I am very much looking forward to hearing the final track and hope we receive as diverse a range of instruments and musicians as possible – truly a project for the whole community.
To become part of the Rainbow project, or for further information, please visit the Shropshire Music Service website.