Food safety advice for caterers during the festive season
Shropshire Council's health protection team are advising caterers and food business operators across the county to be aware of their responsibilities when managing the food allergies of customers.
With the festive season now in full swing, the team have produced a Christmas allergen advice information leaflet for food businesses which provides guidance on controlling the risks from food allergens and how to comply with the law.
The reminder forms part of the team's Ask About Allergies campaign which aims raise awareness amongst food businesses and customers to help prevent allergen incidents across Shropshire.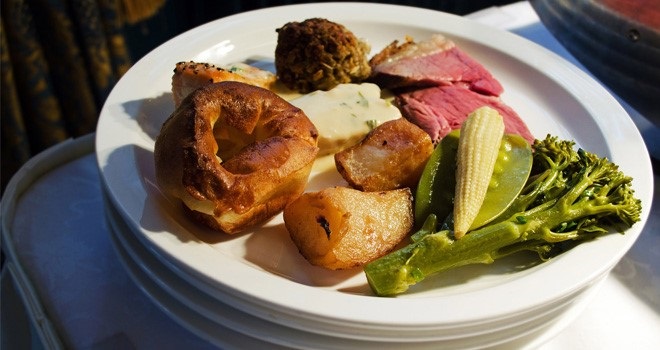 In the UK about 10 people die each year from food induced anaphylaxis. Recently there have been several serious allergen incidents in Shropshire.
The leaflet reminds businesses to:
assess the menu and food produced for allergens as required by the law
request from all customers what their allergen requirements are
provide signage or information on the menu so customers know they can ask for allergen information
accurately record allergen requests and ensure they are robustly communicated between front of house staff and chefs
prepare allergen free foods safely, with the utmost care
provide accurate information to the customer who is making the request
not serve customers unless it can be guaranteed the food is allergen free.
The team recently launched their new Allergen Warning Card aimed at customers with allergens. The card can be downloaded and completed by the individual, who can then present it to restaurant staff to inform them of their allergy.
Rachel Robinson, Shropshire Council's director of public health, said:-
"In the run up to Christmas and New Year, our health protection team are reminding all food businesses of their responsibilities to manage food allergies to protect customers.

"There is often a heightened risk at this time of year for food businesses who offer different foods, including ingredients, and pressures due to volume of covers.

"For some customers the smallest trace of a food allergen can cause a fatality. We hope the information and advice we're promoting over the Christmas and New Year will help to prevent further cases of allergic reactions to consumers."
The Christmas allergen advice information leaflet can be downloaded here: https://www.shropshire.gov.uk/media/13984/ask-about-allergies-caterers-factsheet.pdf
You can also find out more about food safety on our Food Safety advice webpages here: https://www.shropshire.gov.uk/environmental-health/food-safety/