New residents' parking permit arrangements begin in Ludlow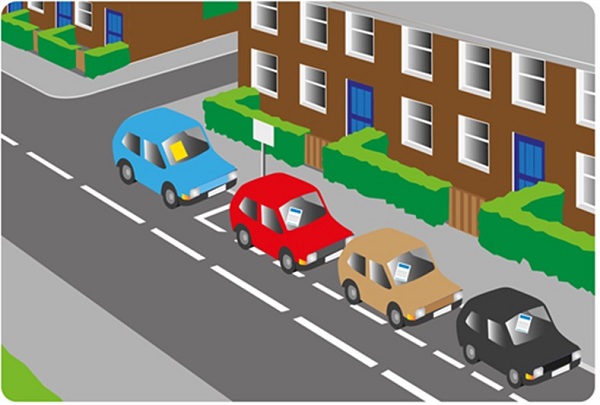 Changes to the residents' on-street parking permits scheme in Ludlow come into effect today (Monday 19 November), as part of Shropshire Council's new parking strategy.
The changes are part of plans to simplify and improve the way that residents' parking schemes are considered, implemented, managed and paid for.
The changes follow a public consultation last autumn when people were asked for their views and it became apparent that a new system could be implemented that could make significant improvements for residents' permits in the town, and across the county.
Under the new strategy Ludlow residents' parking permit arrangements are as follows:
New digital residents' permits are available in the red and blue zones enabling residents to manage their own permits.
Residents are eligible for one permit per property. The fee is £100 per year and includes an allocation of 200 hours free parking for visitors. The £100 fee is a contribution to the cost of operating on-street residents' parking schemes.
Households that are eligible to have a residents' permit but do not require one will still be able to purchase 200 hours of visitors parking for £5.
The existing paper permits will continue to remain valid and must be displayed until expiry or renewal. Likewise, visitor scratch cards purchased before the 19 November 2018 will remain valid for use.
Steve Davenport, Shropshire Council's Cabinet member for highways and transport, said:
"We want to thank everyone in Ludlow and across the county that took part in our consultation last year on our new parking strategy, which included proposals for the new digital permit system.

"The new residents' parking policy is more flexible, provides appropriate concessions, and allows residents to park within a reasonable distance of their homes. It is envisaged that the new strategy will assist as a traffic management tool and help promote sustainable transport."
New enforcement technology and software means that Shropshire Council can now issue the 'digital' permits, and permit administration is now  automated giving greater flexibility and allowing residents with an eligible address to apply for parking permit using the council's online web portal.
For more information, click here.