Appeal to people to join a rewarding and exciting career in social care
People interested in making a real difference to the lives of adults and children in Shropshire are being encouraged to choose a career in social care.
Both Shropshire Council and social care providers across Shropshire are actively recruiting and welcoming talented and passionate individuals to join their social care teams.
The callout follows the Government's campaign "Made with Care" launched last week by the Department of Health and Social Care (DHSC). The campaign encourages people with the values that embody carers to join a workforce dedicated to helping others and build a career that helps people live happy, healthy lives.
Social care is an immensely stimulating and fulfilling career, and offers an extremely varied and rewarding profession with opportunities to suit every type of carer.
Social care professionals work across many different settings including; older people, children and young people's services, mental health, community, primary care, and disabilities.
Many people may not be aware of the different roles available across social care, which can include:
Support workers
Social workers
Senior social workers
Occupational therapy assistants
Occupational therapists
Residential care workers
Management.
Simon Jones, Shropshire Council's Cabinet member for adult social care and public health, said:-
"Social care professionals make a huge difference to the lives of thousands every day, and play a vital part across the social care and health sector. Using a person-centred approach by focusing on what a person can do rather what they can't do, they help rehabilitate adults who are ill, have disabilities or special needs, to live life as fully as possible.

"But across our social care sector we need more people to join us. The impact of the pandemic is being felt across the county and additional staff are needed now to support our social care workforce.

"Throughout the pandemic our committed and caring social care staff have gone above and beyond to protect those who are vulnerable and provide them with the support and care they need.

"This exceptional career choice is tough but extremely rewarding, and I would encourage anyone who is thinking of a career in care to come forward and join our amazing and heroic teams.

"We and our partners are currently aware of plenty of vacancies in the sector so, if you are interested, please take a look at what is available in Shropshire."
Kirstie Hurst-Knight, Shropshire Council's Cabinet member for children and education, added:-
"Social care work is a chance to make a big difference to the lives of vulnerable children in Shropshire.

"Our social care teams are central to delivering high quality social care in the county, and there is huge demand for more care professionals who work incredibly hard to look after the most vulnerable people in our society. 

"The last 18 months have highlighted the dedication and resilience of those working on the frontline in social care, demonstrating their unwavering commitment and passion to keeping children across Shropshire safe. We want to inspire the next generation to choose a life-changing career and play a vital role in shaping the future of social care.

"Why not start your career or return to social care today and see what vacancies are available in your local area?"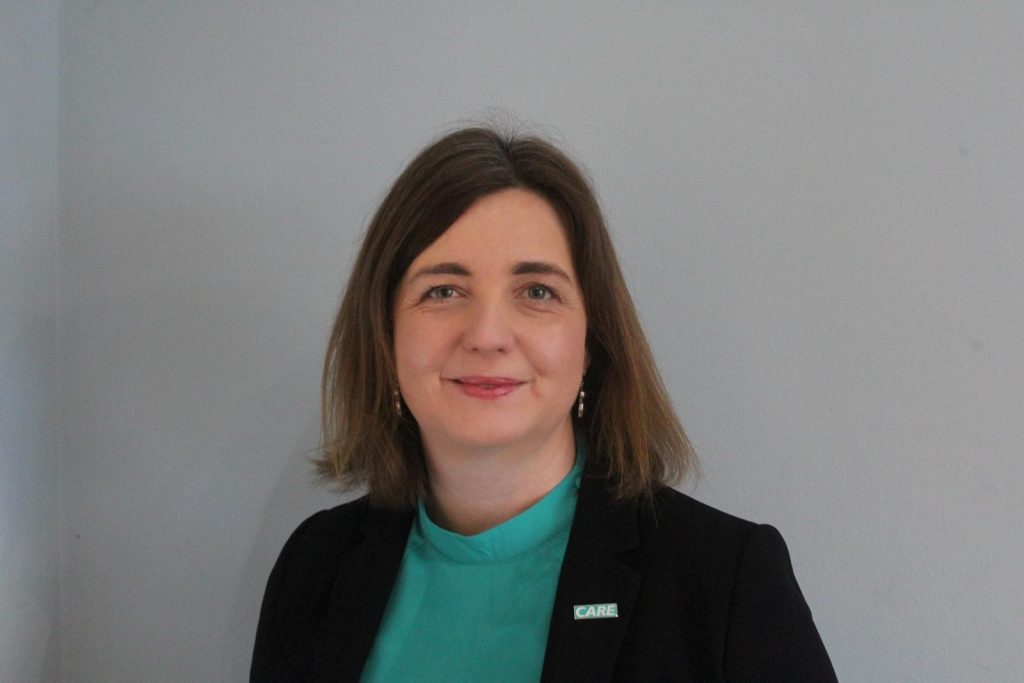 Tanya Miles, executive director of peopleTanya Miles, Shropshire Council's executive director of people, said:-
"Social care plays a vital role in providing excellent care to adults and children across all social care settings, work can be in people's own homes, out in the community or in our hospitals.

"I know from my own experience how wonderful and immensely rewarding a career in social care can be. I have been very privileged to have worked with some incredible people, and by joining the social care sector you will meet incredible people and improve lives – including your own.

"Every job has its merits but there are few things more rewarding than caring and supporting another person, whether it is helping them with their short or long term care and support needs or simply with enjoying their day. At the end of each shift you will be able to head home with the knowledge that you've made a real difference to their day to day life.

"It's also a great starting point if you are interested in a career in social work or management, as you will build up a range of qualifications as a care worker. Working hours can be flexible too, so for people who need to work around other commitments such as childcare or studying, a career in care has this benefit as well.

"This is a very productive and exciting time in social care. The rapidly growing sector continues to evolve and transform in creative and innovative ways, bringing exciting new careers and lots of opportunities to develop and progress. There's never been a more exciting time to be part of this vibrant and dynamic sector.

"If you think a career in care could be for you, please look up the opportunities in Shropshire and become part of a vital and growing profession."
David Crosby, Chief Officer for Shropshire Partners in Care, which represents 230 social care providers across Shropshire and Telford & Wrekin, said:-
"We want to encourage people across Shropshire to see what great career prospects and opportunities for progression there are in social care across the county.

"Recruitment for social care has never been more vital. Our local recruitment campaign will showcase some of the most in-demand roles in the sector; all varied, exciting and challenging in equal measures. Treating people from all walks of life, you become part each of a person's story. Whether these moments are big, small, joyful, or sad, you see life from all angles.

"We need people who care about others to come forward and seize these fantastic opportunities. If you are one of these people then please do take a look to see what vacancies are available."
Social care staff have a sense of camaraderie that only comes from sharing experiences you know are common to no other group.
Kevin Young, a Shropshire Council START support worker, said:-
"This is without doubt one of the most rewarding jobs I have ever had. We work in a small team that feels like a family but has a huge amount of knowledge in it. Working alongside our nursing team helps develop our knowledge of what we are dealing with and how best we can support each individual we care for and their close family members."
There are currently plenty of vacancies in the sector so, if you are interested, please take a look at what is available in Shropshire.
Vacancies can be found at:
Or on the Government website
There are opportunities in a variety of roles, full and part-time, including residential and home care support and reablement support, supporting children, older adults and those with disabilities.
You can find out more about what it's like to work in adult social care by visiting the new 'Made to Care' website at https://www.adultsocialcare.co.uk/home.aspx
Further information
"Made with Care" campaign
The Department of Health and Social Care's national recruitment campaign, "Made with Care", aims to raise the profile of the adult social care sector as a rewarding and stimulating place to work, and support the existing recruitment efforts undertaken by the sector to help care providers recruit the dedicated staff they need.
Types of roles
Residential care staff provide practical support to residents in a care home environment. Responsibilities can include washing, dressing and helping with everyday tasks, as well as providing emotional support or company.
Care workers support people with all aspects of their day-to-day living, including social and physical activities, personal care, mobility and at meal times. They can work either in residential settings or in people's own homes.
Home care workers support people to remain independent in their own home by helping them with personal care, medication, household tasks such as cooking and shopping, and other activities which help them maintain their quality of life.
Reablement support workers can be residential or domiciliary and provide short term support to people for a few weeks to help them after a difficult period in their life, such as a stay in hospital.
Why social care?
Social care provides you with career experience like no other and the opportunity to live a thousand lives through people from all walks of life, through supporting them and becoming a part of their personal journey and story.
The unique variety of people, skills, training and situations involved in a social care role means you are learning something new every single day.
The role can also lead to a range of career opportunities. With the right support, those who exemplify the skills and core values essential to delivering high-quality, compassionate care could, and can, go on to become social workers, senior social workers, managers and more.
You are part of multidisciplinary teams, working with people who have diverse expertise, and you have the chance to become an expert yourself.
A career in social care makes you highly employable, allowing you to help people every day and gives you the flexibility to live and work anywhere.
Many social care roles can offer a more structured working schedule, which could be more suited for those looking for a better work-life balance or balancing external commitments.
Support worker roles represent a world of opportunities within social care. They're a great entry point into the sector and can lead to a lifelong career. If you're looking to develop in social care and want to gain experience, it's a great place to start.
Support workers can develop close personal relationships with people, making them an important person in a person's journey to their health and wellbeing.
A job in social care offers a long-term sustainable career change opportunity, in a time of economic uncertainty.