Free parking offer in Shropshire Council car parks to end this Sunday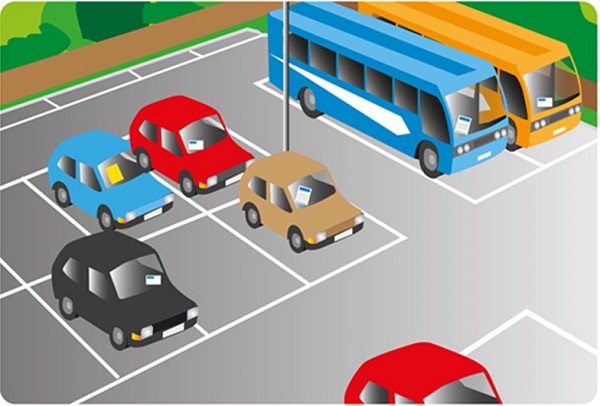 Parking charges are to be reintroduced in Shropshire Council's town centre car parks from next Monday, 18 January [2021], at the end of a six-week promotion which has seen council car parks free to use every day from 11am to 6pm.
The free parking offer began on 3 December and aimed to encourage people to visit and support local businesses in the run up to Christmas and in the post-Christmas period. But, with the lockdown now in place and people being advised to stay at home, charges will be reintroduced in all car parks in which charges normally apply,
It will remain free to park in the almost 20 car parks in which charges don't apply, and in all Shropshire Council car parks and on-street parking areas after 6pm (with the exception of Raven Meadows multi-storey in Shrewsbury). In many car parks charges will start at just 30p an hour.
And in the vast majority of car parks parking will remain free on Sundays and bank holidays. See here for details of car parks and charges.
On-street parking has remained chargeable throughout the offer period.
Steve Davenport, Shropshire Council's Cabinet member for highways and transport, said:
"With the free parking offer coming to an end this Sunday, and with the national lockdown now in place, charges will be reinstated and apply in council car parks from next Monday – with the exception of those that are already free to use.

"We thank everyone who has taken advantage of the free parking offer to visit and support our town centres and local businesses in the run up to Christmas and over the festive period. We know it was popular with visitors and with business owners and we received positive support for this initiative.

"The message now is, of course, stay at home except if you need to go out to work, shop for essentials or have a medical appointment. We therefore expect and hope that our town centres and car parks will be very quiet in the weeks ahead, and will be ending the free parking offer as planned.

"We appreciate that this decision will be disappointing for those that do still need to visit and use our town centres for these reasons, but we will continue to provide a wide range of free and cheap parking across the county."
Public health and safety at all car parks remains a priority. People are advised to follow the social distancing guidelines at all times, and encouraged to use the MiPermit app through which they can pay to park without having to use a pay and display machine.
Meanwhile, with fewer visitors expected in town centres due to the lockdown, social distancing measures in Shrewsbury – on Wyle Cop, High Street and Castle Street – and in Ludlow – on King Street – have now been removed, as it's likely that social distancing can be maintained without the need for these measures. They may be reinstated once lockdown measures are eased.