Business is booming as phase two of business park attracts firms to Shropshire
A Shropshire business park is bucking the trend by proving that the local economy is still booming, with the official opening of the first 12 new units of the second phase of development.
The Tern Valley Business Park in Market Drayton has welcomed a whole range of new firms this week with the opening of phase two of the park, developed in partnership by Shropshire Council and construction partner Redstart.
The park has welcomed new business to the county from Cheshire, North Wales and Stoke-on-Trent, as well as from businesses within Shropshire.
It is being hailed as a great success for the county's economy, with all 24 units from the second phase purchased within a few weeks of launch.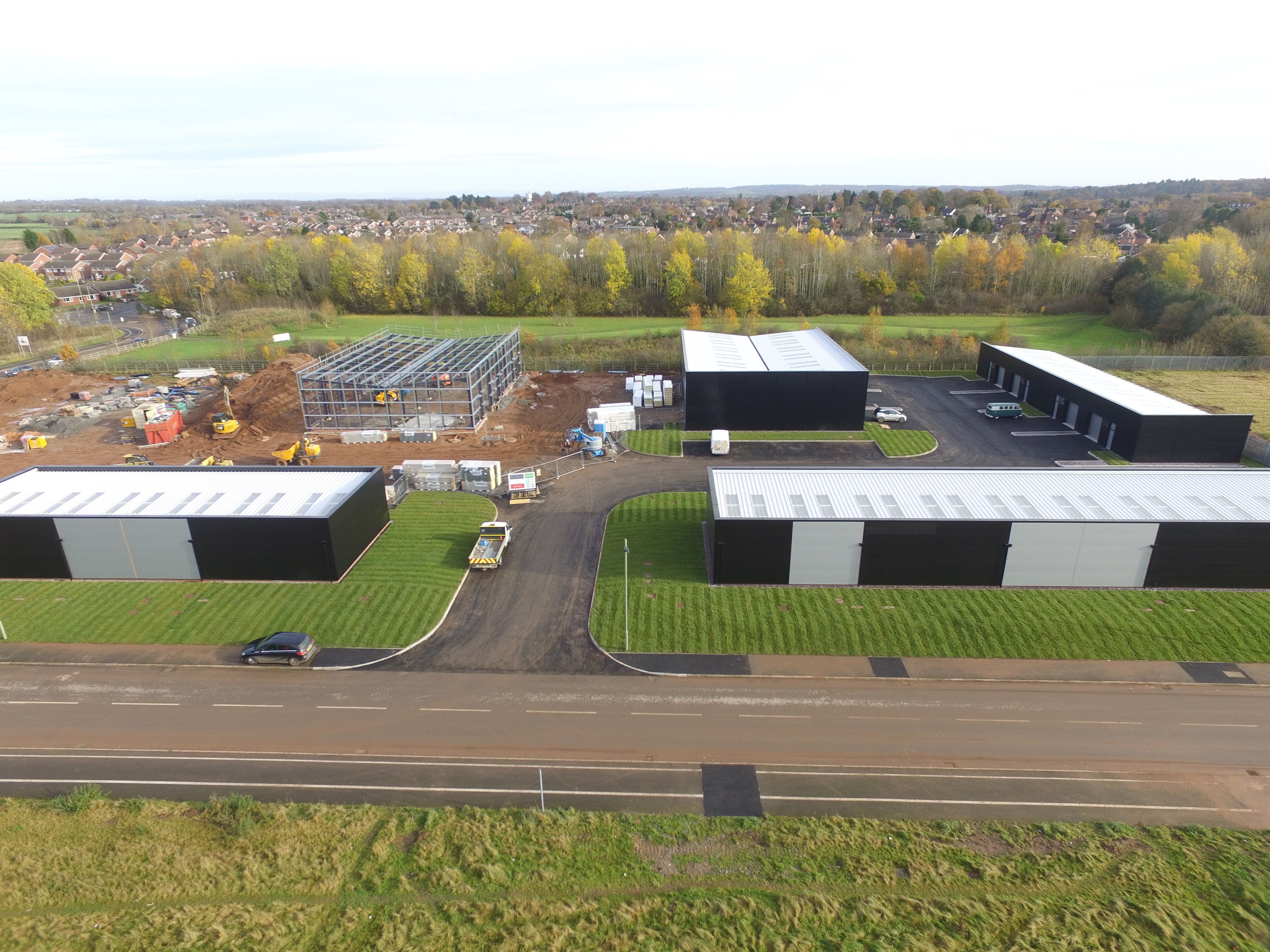 Tern Valley Business Park Phase 2Phase two of the park comprises a mixture of small office and workshop space for start-up and expanding businesses, with units ranging from 1,000 to 6,000 square feet.
The remaining 12 units will be occupied in early December 2020 and early January 2021, with a third phase due to start on site soon after.
Steve Charmley, Shropshire Council's Cabinet member for assets, economic growth and regeneration, said:
"It was a marvellous feeling to visit the Tern Valley Business Park on the day that businesses started to move in to phase two.

"We are absolutely dedicated to making Shropshire a county where economic growth thrives and this is proof that we are succeeding.

"To open so many new units and attract businesses to the county from far and wide during the most difficult of years is a real testament to the work going on by Shropshire Council.

"This park is full of ambitious, innovative and modern companies that will bring skilled jobs and a vibrancy to Market Drayton and the wider county.

"To get top class firms to relocate to Shropshire is massive, and I also want to thank Redstart and Jack and John Gwilliam, who have been marvellous throughout.

"Work is moving at pace and further firms will be moving in over the next two to three weeks."
John Gwilliam, managing director of Redstart, added:
"Our original phase one investment of over £3.5m generated at least 125 jobs on the business park to date, resulting in a thriving business community.

"This phase has been hugely popular; to see inward investment like this during a global pandemic shows what incredible work has been done here and we are so proud to be a part of it."
One businessman who has moved to the park is James Marston, director of The Print Room, who has relocated from Chester.
He said:
"I have been based in Chester for many years and have been looking for somewhere to buy rather than rent.

"I had looked at properties in Chester, but then the move to Market Drayton was presented to me and it was hard to look elsewhere.

"It is a brilliant location for us and we are delighted with the unit."
Phase two of Tern Valley Business Park is located on the southern approach to Market Drayton and is a fully serviced site designed with user flexibility in mind.