New 'Shropshire Local' service will help people more easily access local support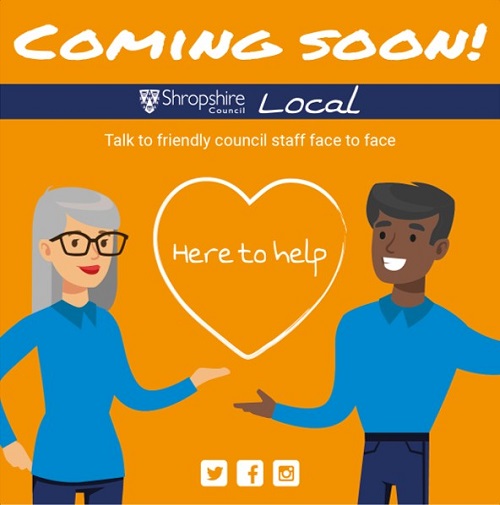 Shropshire Council is to launch a new service to enable people to more easily access support from the council and its partner organisations.
'Shropshire Local' will be available from September, in the former Disney Store in Shrewsbury's Darwin Shopping Centre.
It's hoped that having a town centre presence will help people to more easily access the support on offer from the council and its partners, and improve the way that the council engages with local residents.
At the Shropshire Local unit staff will be able to engage with the community to understand their changing priorities and needs, to establish how they might better access services provided by Shropshire Council and its partners.
If it proves to be successful it's hoped that similar Shropshire Local units will open in other towns in the future.
Lee Chapman, Shropshire Council's Cabinet member for organisational transformation and digital infrastructure, said:
"We're very pleased to announce the opening of what we hope will be the first of many Shropshire Local points around the county.

"This is a new approach to help make the council more accessible to local people and to make it easier for people to find out more about local support services.

"Shropshire Local will provide a dedicated and comprehensive service – initially in Shrewsbury – six days a week, with staff on hand to help and support people who need information and advice about local services.

"This first Shropshire Local unit in Shrewsbury is especially important as people are no longer able to visit Shirehall for advice and information. It will therefore provide them with a place they can visit for the help and support that they need."