Arts Café event at University Centre Shrewsbury
Artists, community and voluntary art organisations and anyone interested in the arts are invited to attend an Arts Network Event on Wednesday 9 October 2019 at University Centre Shrewsbury, Guildhall, Shrewsbury from 6.30pm to 8.30pm.
The event is free to attend and provides an opportunity to network, exchange ideas, information and learn new skills.
The focus of this event is a talk and guided tour by Mythstories.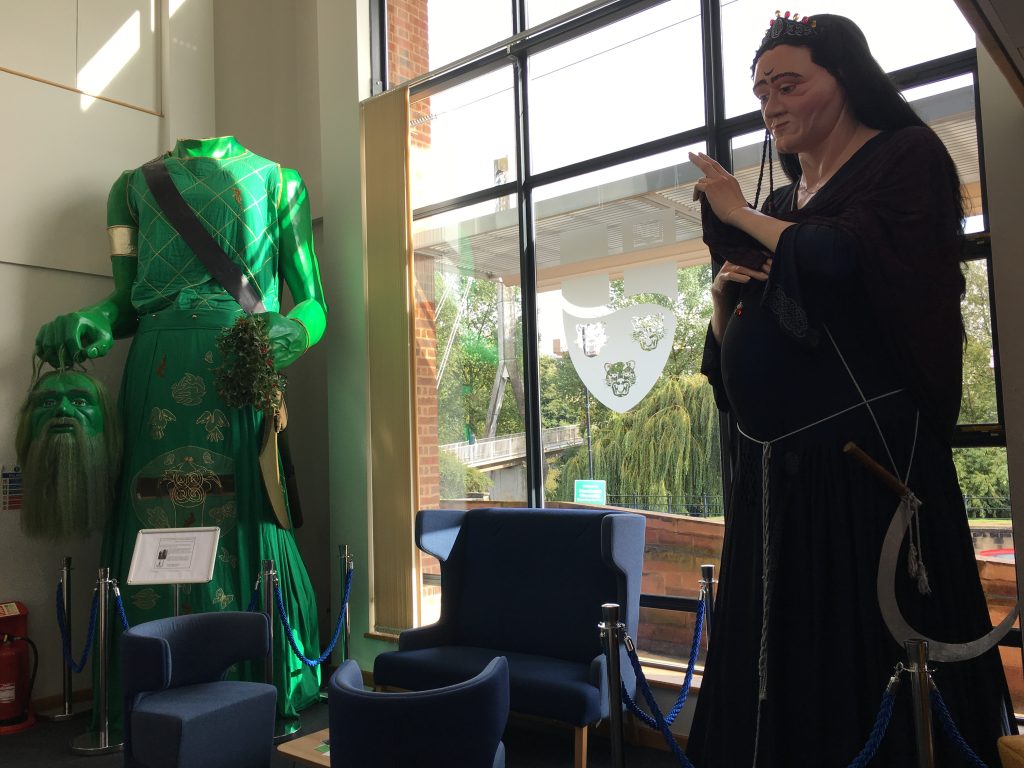 Mythstories is the museum of storytelling. Over 20 years, Mythstories has built up a collection of storytelling objects. During the summer, these were relocated to the University Centre Shrewsbury, now the museum's new home.
This evening's arts café will include a guided tour of the museum's unique collection and an opportunity to find out about several new artist commissions.
During 2020 Mythstories would like to curate a series of workshops/performances by artists and makers based on the collection at the University.
Throughout the evening, artists will have the opportunity to network and exchange ideas and information. Refreshments will be available.
Alexa Pugh, Arts Development Officer at Shropshire Council, said:
"This is a great opportunity to have a guided tour and see Mythstories collections in their new home, find out about a number of new exciting artist commissions and see whether inspiration strikes."
Mythstories received grant funding from Shropshire Council's arts development fund.
To book a place at the event, please contact Alexa Pugh (Arts Development Officer, Shropshire Council), email alexa.pugh@shropshire.gov.uk or Tel: 01743 257734.
For more information about Mythstories – http://mythstories.com/
Mythstories works with the spoken word. It is a museum of the intangible. It uses its collection of storytelling artefacts to introduce visitors to legends and folklore, to inspire them to a fuller understanding of the storyteller's craft and to encourage them to be storytellers themselves, passing on oral heritage and keeping it alive.
Mythstories works with Local Education Authorities, Library Services, other museums and arts organisations, and with individual schools on projects using storytelling for enjoyment, entertainment and as a gateway to literacy and lifeskills.
Notes to editor
For further information about Arts Development in Shropshire Council, please contact Alexa Pugh on 01743 257734 or email alexa.pugh@shropshire.gov.uk.
For media contact, please email Adam Spreckley: Adam.Spreckley@shropshire.gov.uk