Opportunity for people to work at Shropshire's two new children's homes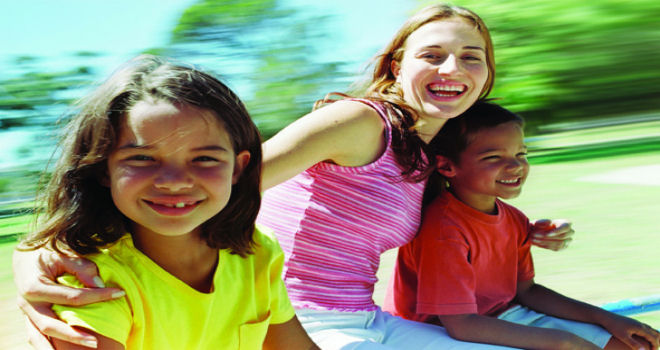 People wanting to work with and care for children and young people are being given the opportunity to work at one of two new children's residential homes that are set to open in Shropshire early next year.
Over 25 permanent positions are available at the homes, for care workers and shift leaders.
The two homes – one near Shrewsbury and one near Oswestry – are being opened by Shropshire Council to increase the provision of accommodation for local 'looked-after' children in the council's care – helping to prevent them from having to move out of the county, and enabling the council to better support them.
Shropshire Council has purchased the two properties, and is currently adapting and fitting them out, ready for opening. A further short-stay home for children who have a high likelihood of being able to return home or step down to foster care is also due to be purchased and then open later next year.
The council is opening the new homes to provide accommodation for children within the county, which is becoming increasingly difficult to find. The aim is to improve choice for Shropshire children and young people and help reduce the need for, and costs of, external residential placements.
The ideal candidates must be able to provide care and support to children who have complex needs, may display socially unaware behaviours, and may have experienced abuse, neglect or trauma.
Not all the roles require previous experience or qualifications as training will be offered. However, the successful candidates will need to be caring, resilient and motivated.
To find out more, and to apply, go to careers.shropshire.gov.uk and search for reference 855 (shift leader) and 856 (care workers).
There are some frequently-asked questions about the roles here.
A drop-in briefing session will be held at Shirehall in Shrewsbury on Tuesday 24 September [2019] from 10am to 2pm to give people the chance to find our more and raise any questions.
Karen Bradshaw, director of children's services with Shropshire Council, said:
"This is a really positive move for the council and the children in our care, but also great news for local people who want to care for and support vulnerable children.

"The new homes will ensure stability for a greater number of children within Shropshire where they can access school, health and leisure services and maintain ongoing relationships with their family and friends. They will also help us to better support our young people to develop their independence skills as they prepare to move out of the care of the local authority.

"Enabling children to stay in Shropshire will reduce the high and rising external placement costs, but also promote their connection to their family and support their transition to adulthood."
Ed Potter, Shropshire Council's Cabinet member for children's services, said:
"In short, these new homes will enable us to better meet the needs of our looked-after children by providing additional accommodation within the county. This will lead to a wide range of benefits for the children, our staff and the council. Children will be closer to home, staff won't need to travel long distances to visit them, and the council can provide much better care for these children, especially those with complex needs, improving their life chances so that they can develop into responsible Shropshire residents."
To find out more and to apply, click here for the residential care workers vacancies, and click here for the shift leaders vacancies.
People can also email any questions to: careersinresidentialchildcare@shropshire.gov.uk.
Further information
Shropshire Council is required to provide children who are deemed to be looked-after with accommodation that meets their needs. Should the council be unable to provide suitable accommodation it would be failing to meet its statutory duties.
'External placements' are those outside of the Shropshire Council area.
Shropshire Council currently operates two successful residential properties – Chelmaren and Havenbrook.