Shropshire Museums volunteers shortlisted for West Midlands awards
Shropshire Council's museums service is delighted to announce that some of its volunteers have been shortlisted for two awards in the fourth West Midlands Volunteer Awards.
The awards are run by West Midlands Museum Development and recognise the crucial role volunteers play in the success and future of any museum or heritage site.
This year saw a record number of museums nominating their volunteers.
Shropshire Museums are widely supported by groups of dedicated volunteers and Friends groups and have finalists in the 'Group' and 'Individual' categories.
Group – Fossils in Shropshire (FiSH) project team
With the support of the Friends of Ludlow Museum, Shropshire Museums has been working to improve access to its' internationally important geology collections.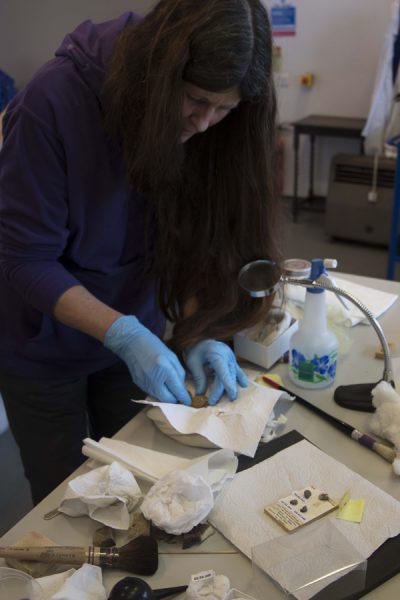 The Friends group received a substantial grant in 2016 to digitise important items in the collection to nationally agreed standards.
To date volunteers, working with the project team and leading subject specialists, have updated almost 12,000 records, catalogued over 5,000 new items and created over 100 online 3D models.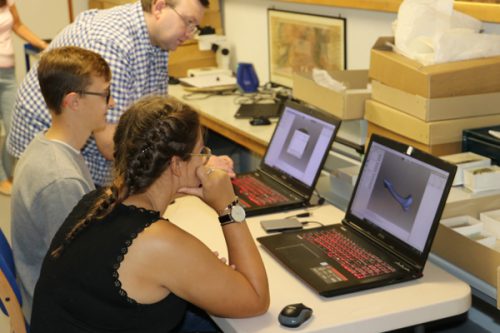 Emma-Kate Lanyon, curator for Shropshire Council's museums service, said:
"This nomination recognises both the quality of our volunteers' work and their contribution to geological science. The Shropshire Museums team and I are thrilled for this deserved recognition."
Lottie James, Chairman of the Friends of Ludlow Museum:
"Our volunteers are an amazing group of dedicated people who deserve to win.  We are thrilled that they have got through to the finals and that the Fossils in Shropshire project will receive the recognition it deserves."
Individual – Jan Barnes
Jan has been a volunteer with Shropshire Museums for over 20 years. She has mostly worked behind the scenes to catalogue and conserve the Museums' remarkable costume collection.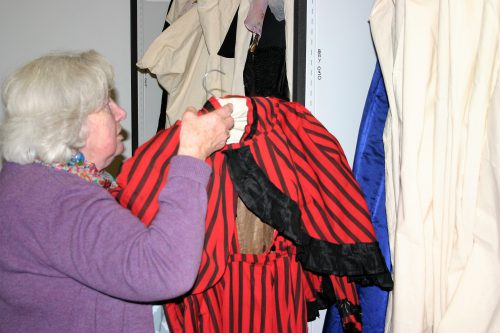 Jan Barnes, said:
"I am delighted to be nominated for this award, It highlights the importance of costume as part of our social history and recognises the vital role that volunteers play in the care of these collections."
Emma-Kate Lanyon, said:
"During her time with us, Jan built a vast knowledge and range of skills that has made her recent departure from the team all the more difficult.

"Jan also brought with her a passion for the textiles and her talent for needlework which also made her a vital part of the front of house team. She has introduced many young visitors to embroidery and helped bring the costumes to life for others.

"We're delighted that Jan has been recognised."
You can see some of Shropshire Museums costume collection on display in the Shropshire Gallery at Shrewsbury Museum & Art Gallery.
The winners will be announced at a ceremony in Birmingham on Wednesday 11 September 2019.
The West Midlands Museum Development programme was established in April 2015 with funding from Arts Council England.
Shropshire Museums is part of Shropshire Council.