Free family events at Acton Scott Historic Working Farm in heritage celebration
Acton Scott Historic Working Farm are offering you free entry on Saturday 14 September 2019 as part of the Heritage Open Days festival.
As well as free entry, an activity-packed day has been planned which offers a fun-filled day for the whole family.
You can have a go at being a vet with Severn Edge Vets in their teddy bear surgery, as well as meeting the farm animals and holding chicks throughout the day.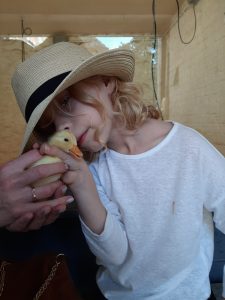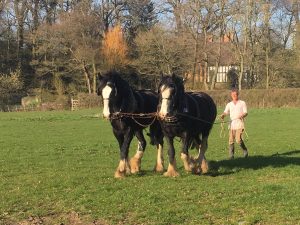 Shropshire Wildlife Trust, Cuan Wildlife Rescue and the RSPB will all be at the farm for you to talk with and learn more about the work they do to protect and preserve wildlife in the county.
You will also be able to see willow weavers demonstrating how to make baskets and other products and learn how to make rag rugs.
Shropshire Music Service will be bringing along a selection of instruments for you to have a go at playing, and Top of the Wall Music will have an exhibition of harps for you to see and play.
Dolly the Vintage Caravan will also be selling ice creams on the day for you and the family to enjoy.
Lezley Picton, Shropshire Council Cabinet member for culture, leisure, waste and communications, said:
Acton Scott Historic Working Farm is a wonderful day out for the family and you are encouraged to engage with the lovely animals and all aspects of life on a Victorian working farm.

It's fantastic that the Farm is offering free entry to celebrate the Heritage Open Days festival and I'd encourage everyone to visit and enjoy a quality family day out.
For information about what is happening across Shropshire Museums for the Heritage Open Days festival, click here.
Acton Scott Historic Working Farm is managed and maintained by Shropshire Council.
Further Information
About Acton Scott Historic Working Farm
Acton Scott Historic Working Farm is one of Britain's leading working farm museums and is situated in the 18th Century Home Farm of the Acton Scott Estate. Conceived by Thomas Acton more than a generation ago to keep alive the 19th Century farming practices he grew up with, the farm was the first of its kind and has been much copied since. Today, we specialise in practical demonstrations of historic farming using traditional skills and period horse-drawn machines. You can see farm life unfold on the land, around the farm yard and in the cottage with each day being rounded off with milking by hand.