Pothole-busting vehicles get new names after children's competition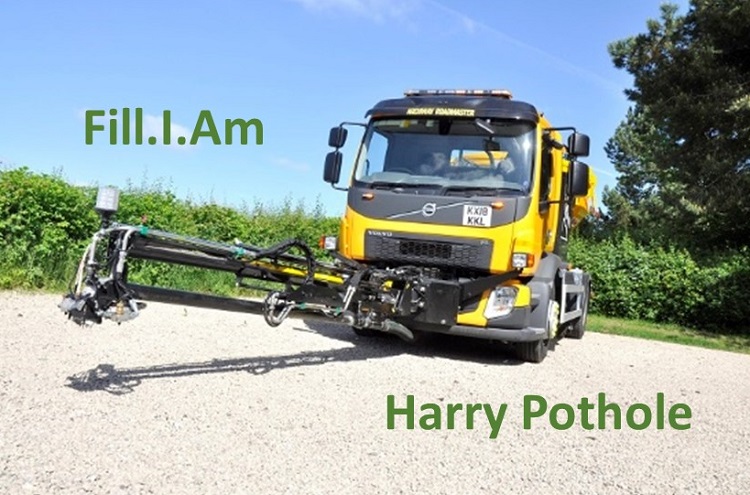 The two special vehicles that help tackle potholes on Shropshire's roads now have names, after the county's children were asked to put forward their suggestions.
The two Roadmaster vehicles, which are set to hit the county's roads again this week, will be named Harry Pothole and Fill.I.Am.
More than 30 names were suggested by children of all ages – from age two upwards – and the final two names were picked by a panel from Shropshire Council and its highways contractor Kier – including the Roadmaster drivers.
Harry Pothole was the most popular suggestion – put forward by Charlie Bowen, Elizabeth Donoghue, Footsteps Nursery Oswestry After School Club, and pupils from Oxon Primary School.
Fill.I.Am was suggested by pupils from Oxon Primary School.
The vehicles will now be officially named – and it's hoped each Roadmaster will then visit the children who picked their new names, so that they get the chance to see it for themselves, and find out more about the important work it does to repair Shropshire's roads.
Steve Davenport, Shropshire Council's Cabinet member for highways and parking, said:
"Thank you to all the children who suggested names for our Roadmasters. It was a hard job picking the final two but I'm really pleased that Harry Pothole and Fill.I.Am will soon be taking to the streets to tackle potholes across the county."
Roadmasters use compressed air to blow water or dirt out of a pothole that needs repairing and then fill it with hot bitumen and chippings. The repair is compacted by a roller and sealed with a layer of surface dressing – meaning a better quality of repair.
To report a pothole go to shropshire.gov.uk/potholes or call 0345 678 9006.