It's never too late to protect your baby from cigarettes
A joint release with Telford & Wrekin Clinical Commissioning Group (CCG)
'It's never too late' is the message to pregnant women as part of the latest campaign launched by the Shropshire and Telford & Wrekin local maternity system (LMS) to encourage pregnant women to quit smoking.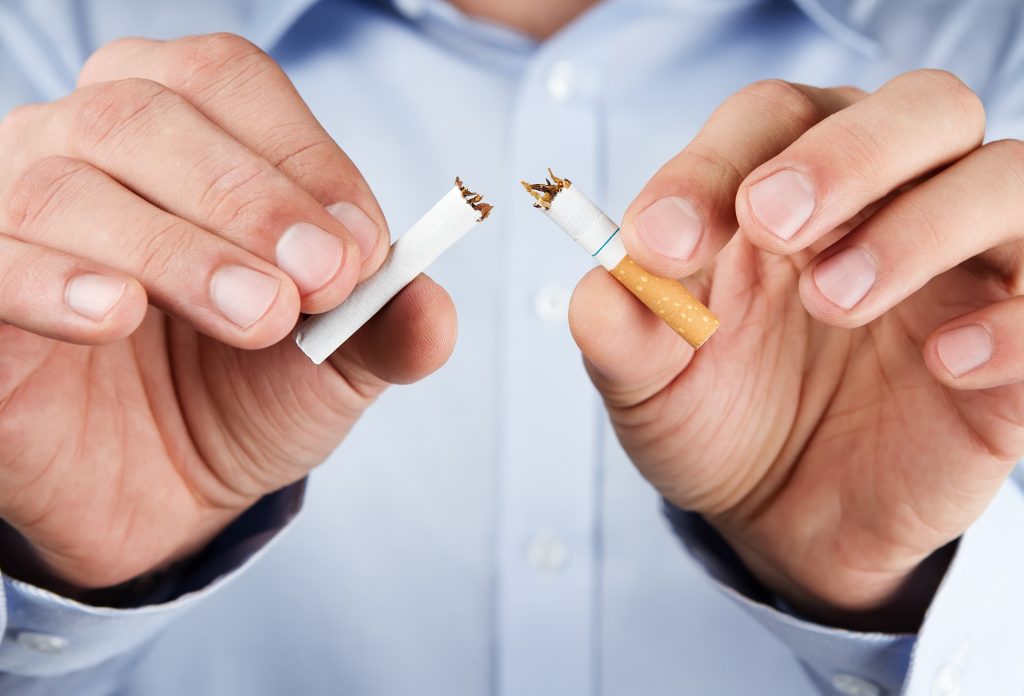 Vicky Birch, Public Health Specialist Midwife, Shrewsbury and Telford Hospital NHS Trust, said:
"Every cigarette you smoke contains thousands of harmful chemicals. They restrict your baby's oxygen supply and cause their hearts to work harder than they should.

"Smoking whilst pregnant can have a number of negative effects including: a complicated birth, stillbirth, premature birth, an underweight baby and cot death.

"Children who were exposed to tobacco whilst in the womb are also more likely to suffer from asthma and other serious illnesses.

"Quitting smoking is the best thing you can do to ensure you and your baby keep healthy."
Nicotine replacement therapy (NRT), alongside support from trained practitioners, is a great way to quit smoking. This medication will help to reduce any withdrawal symptoms such as mood swings and cravings, making it easier to reach for the cigarettes. NRT is safe for pregnant women and comes in a variety of forms including gum, patches, lozenges and oral strips.
Quitting smoking will not only keep your unborn child healthy – it will reduce your risk of lung cancer, lung disease, heart disease and stroke. Cutting out smoking will improve the health of you and everyone around you; it's never too late to quit.
Rob Gittins, Shropshire Council's deputy Cabinet member for public health, said:
"Smoking is the single biggest risk to a healthy pregnancy. If you are pregnant, or are trying for a baby, stopping smoking is one of the most important steps you can take to protect your health, and the health, growth and development of your unborn child."
If you are pregnant and are in Shropshire call 0345 678 9025 for support. If you are pregnant and are in Telford & Wrekin you can call 01952 565732 or text 07841 807829 for support to quit smoking.
If you are not pregnant but would still like support to stop smoking, please call 01952 382582 for support.
For more information on the negative impacts of smoking whilst pregnant and how you can quit, visit the NHS website.
Further information
The LMS was set up in response to NHS England's 'Better Births' report which sets out a vision for safer, more personalised maternity care that reflects women's choices and offers continuing joined-up care.
NHS organisations, Healthwatch and local councils, are working together as a Local Maternity System (LMS) to design and implement improvements in maternity and neonatal services.