New zero-waste shop to open in Shrewsbury's Darwin Centre
A new zero-waste shop that aims to address the high usage of single-use plastic in Britain is to open in Shrewsbury's Darwin Shopping Centre next month.
Run by dedicated environmentalists, Sam Winterflood and Lillie Lockwood, Green Options will open on Saturday 6 April [2019] selling a range of zero-waste items from toiletries to lifestyle products.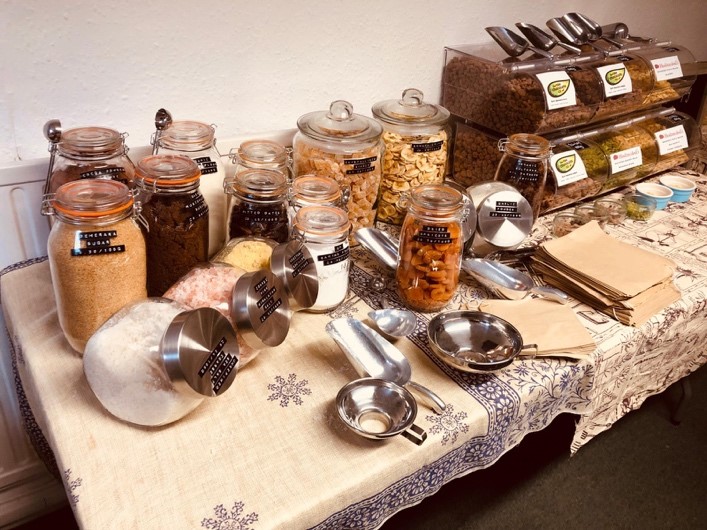 The store highlights that it is irresponsible and environmentally damaging to use plastic, which can last centuries, for one-off purposes such as film packaging, pots and bags.
Green Options' owners Sam and Lillie began to think about setting up a waste-free shop after spending a year working on organic farms, living almost plastic-free lives. After leaving the organic farms, they were struck by how challenging it was to do a plastic-free weekly shop in Shropshire.
Sam says:
"We decided that, if we were to continue to live here, that would need to change, which got us thinking and so Green Options came about. It was a natural move with my background in waste management and Lillie's background in environmental art and retail."
Using alternatives to plastic packaging, and with refill options on offer, Green Options is resourceful and eco-conscious, encouraging customers to rethink their plastic shopping habits.
Through Green Options, Sam and Lillie hope that the new Shrewsbury shop can encourage people to recognise the excessive extent to which plastic packaging is generally used in retail. With the harm this is having on the planet, they want the store to highlight that plastic usage can be avoided when retailers and consumers are mindful.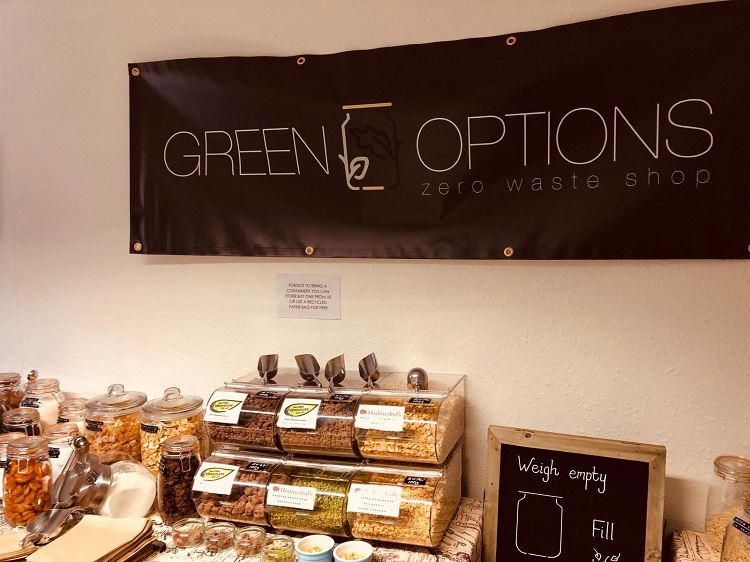 Sam adds:
"Having worked in recycling for councils in the UK and abroad I have seen how single use items are disposed of in the thousands of tonnes," says Sam. "In order to tackle this problem we have to change the way we shop.

"We hope Shrewsbury is ready to join us in changing and challenging the way we shop and live."
For updates, visit the Green Options Facebook page .
For images, interview opportunities and more information, contact Lindsey Rollings – Lindsey@buy-from.com / 01746 769531.
Issued by buy-from on behalf of Shrewsbury shopping centres.