Bikeability cycle training to continue in Shropshire as new provider appointed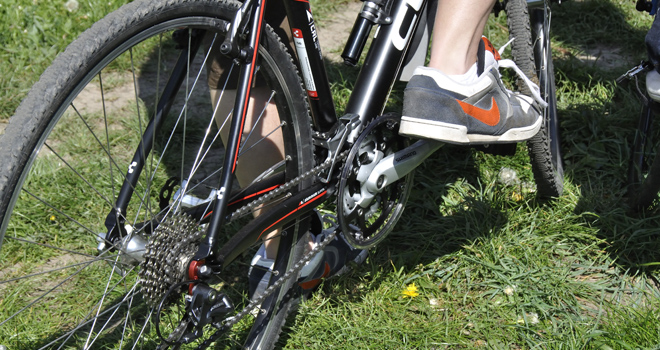 Bikeability cycle training – the new name for cycling proficiency – will continue to be offered to all primary and secondary schools in Shropshire for the next three years after Learncycling won a competitive tendering process to deliver Bikeability on behalf of Shropshire Council until March 2020.
Learncycling is a partnership between Dave Rolfe and Sam Cartlidge who are among the most experienced Bikeability instructors in the country. They are both local to Shropshire and are returning to their roots after delivering Bikeability to many areas of England and Wales.
Learncycling will be using local instructors, all of whom have previous experience of delivering cycle training in Shropshire and understand the varying requirement of local schools.
Steve Brown, highways and transport manager with Shropshire Council said:
"We're delighted to have Learncycling on board to provide Bikeability training in Shropshire. With a grant from the Department for Transport and by working with the private sector we're able to offer schools a standard course for free at the point of delivery. With no charge and coupled with Learncycling's expertise, we will be able to continue to offer an excellent service, providing children with the skills and confidence to cycle safely on road, to school and on into adulthood."
Dave Rolfe, Learncycling, said:
"We are delighted to have been appointed to deliver Bikeability cycle training in Shropshire. Bikeability Level 1/2 training (on quiet roads) has been a success story in Shropshire since it was first introduced 10 years ago. We are keen to build on that success by increasing the number of young people taking up the more advanced Level 3 course."
Schools across Shropshire will be receiving details of the new service in the next few day, ahead of the start of the new term. For more information about Bikeability click here.