News from our partners: Time to sharpen national economy on Britain's Leading Edge, MPs and council chiefs urge
News from our partners Cornwall Council
Post-Brexit renewal initiative involves 12 councils, ranging from coastal councils such as Cornwall and Cumbria to inland councils such as Shropshire. The initiative sets out to combat systemic bias in allocating lion's share of public funding and investment decisions in favour of 'policy corridor'.
Government measures of value should take more account of natural capital – our inherent natural resources to power, connect, feed and support the nation.
Some six million people or 11% of population live in Britain's Leading Edge areas – which make up 44% of England's landmass, generate 37% of renewable energy and produce 8% of GVA. 
To unlock the potential of Britain's Leading Edge, the next Government must redress a systemic bias against rural areas without major cities. A fairer allocation of funding will enable rural areas and coastal areas to make a full contribution to the attainment of Industrial Strategy goals for the environment as well as for the economy and for society, linked in with local efforts for supporting clean growth.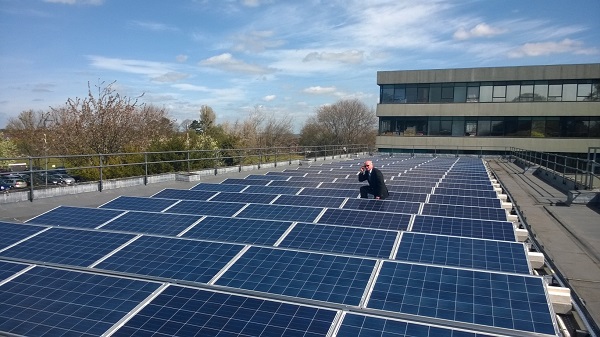 This call from a Coalition of Local Authorities and MPs representing areas covering six million people and nearly half (44%) of England's landmass comes ahead of the Parliamentary launch of Britain's Leading Edge, a special interest group formed to argue the case for equality of consideration in social and economic support in all areas of the country.
In a report issued to mark the launch, the group argues that although the area represented by its members contribute the same GVA – 8% – to the national economy as England's core cities, a 'policy corridor' skews opportunities by concentrating investment and public sector relocation around a metropolitan-focused geography.
The analysis also highlights 'cold spots' for household income growth for many of the six million people living in peripheral rural areas without a major city.
The twelve founding members of Britain's Leading Edge comprise: Cornwall Council; Cumbria County Council; Dorset Council; Durham County Council; East Riding of Yorkshire Council; Herefordshire Council; Council of the Isles of Scilly; Isle of Wight Council; Lincolnshire County Council; North Yorkshire County Council; Rutland County Council; Shropshire Council.
Speaking ahead of the launch in Parliament, Sarah Newton MP (Truro and Falmouth) said:
"Failing to invest in Britain's Leading Edge areas means missed opportunities to build resilient local economies and communities.

"At a time of deep economic uncertainty, the next Government should be focused on harnessing the strengths of all areas, unleashing their potential – not just those with major cities. As we develop local industrial strategies, no one and nowhere should be left behind."
Cllr Adam Paynter, Deputy Leader, Cornwall Council, said:
"Now more than ever, Britain's Leading Edge needs to be a strong voice for the rural areas we represent as the next Government finalises its plans for a Shared Prosperity Fund and on the commitments made by Government towards rural communities and businesses.

"For too long the 'policy corridor' has excluded broad swathes of the country from fair access to opportunity. Britain's Leading Edge will work to give areas that provide vital – but often neglected regional resilience – to the wider nation, fuller access to opportunities to thrive from industrial and devolution policy and public service reform."
Leader of North Yorkshire County Council, Cllr Carl Les, said:
"Rural regions have the potential to be economic powerhouses in their own right.

"The twelve rural and peripheral authorities represented by Britain's Leading Edge quite literally help keep the lights on and feed our nation through their rich natural resources and through innovation in food and renewable technology. Our cities should prosper – but not at the expense of those who power our rural economy."
Clive Wright, Shropshire Council's chief executive, said:
"Britain's Leading Edge regions already work together in a number of ways, whether that is on mobility opportunities like electric vehicles, or improvements to roads and to mobile phone signal coverage for local communities and businesses and for visitors to our beautiful landscapes.

"Our natural assets are potentially wealth generating: recognition of this, and effective support from Government on things like agritech skills and environmental innovations in housebuilding, would help to go a long way in meeting the challenges we face together as a nation. Our older people should have the same access to health and social care as those in cities, and our young people should have the same life chances."
Press enquiries:
Name:  Helen Mason, Head of Communications, Cornwall Council
Telephone  01872 323464 helen.2.mason@cornwall.gov.uk
Britain's Leading Edge is a special interest group representing 12 mainly rural and coastal councils:
Cornwall Council
Cumbria County Council
Dorset Council
Durham County Council
East Riding of Yorkshire Council
Herefordshire Council
Council of the Isles of Scilly
Isle of Wight Council
Lincolnshire County Council
North Yorkshire County Council
Rutland County Council
Shropshire Council