More than 60 Shropshire roads to be surface dressed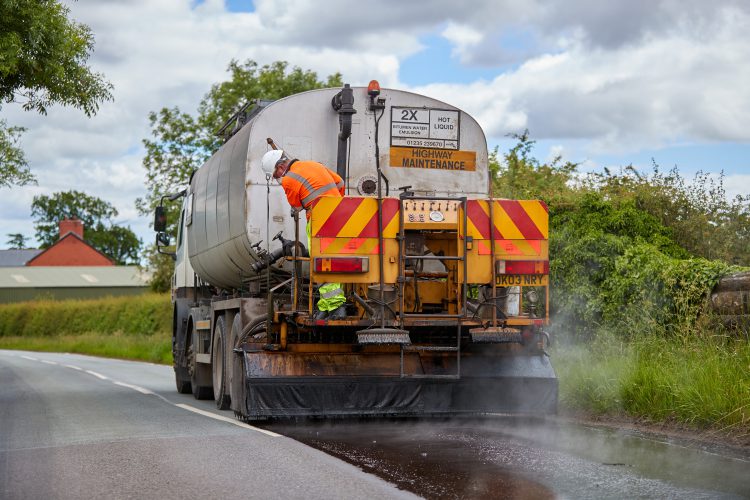 More than 60 stretches of road across Shropshire are set to be treated this spring and summer as part of Shropshire Council's annual surface dressing programme – work that will play a key role in improving the county's roads.
The 66 roads include 29 in north Shropshire, 24 in central Shropshire and 13 in south Shropshire.
The work will be carried out between May and July.
The sites identified for treatment (listed on the council's website) are located across the county and include all types of road, from urban cul-de-sacs to major 'A' and 'B' roads.
Dates and details of work will be added to an online interactive roadworks map once confirmed.
Surface dressing is a quick, efficient and cost-effective way of preventing potholes, maintaining skid-resistance and waterproofing road surfaces. It forms a major part of the council's annual road maintenance programme and is being carried out alongside other preventative and reactive maintenance work.
Richard Marshall, Shropshire Council's Cabinet member for highways, said:
"As well as improving and protecting our roads, this important programme of work plays a crucial role in helping to prevent potholes and other defects forming in the future. Pothole treatment is very much about prevention as well as cure and this is one important way that we can aim to prevent potholes forming next winter."
Surface dressing involves applying and rolling aggregate 'chippings' onto a bitumen binder.
It will seal the surface, improve surface texture and prolong the life of the road by many years.
Further information
Due to the limited width of the majority of identified roads, over 90% of the sites will unfortunately require a temporary road closure for the works to be carried out safely.
Where road closures are not necessary, other forms of temporary traffic management will be in place, including temporary signals where appropriate. When treating cul-de-sacs limited access will be available.
For the majority of 'A' and 'B' roads centre line studs/cats' eyes also need to be removed and replaced under a temporary closure. It's envisaged that stud/cats' eye removal will take place overnight between 8pm and 6am, followed by dressing, sweeping and reapplying road markings during daytime hours.
The replacement of studs and road markings on some sites may necessarily need to take place up to ten days later.
In reality, most of the road closures will only be required for a few hours for the dressing operation, and are unlikely to be of more than one day in duration.
The programme of work may alter due to wet weather or other unforeseen events.
In order to keep affected residents and road users informed of when and how long closures will be in place advance information signs will be positioned on each site in the weeks preceding proposed commencement of works.