Roadmasters ready to repair more potholes on Shropshire's rural roads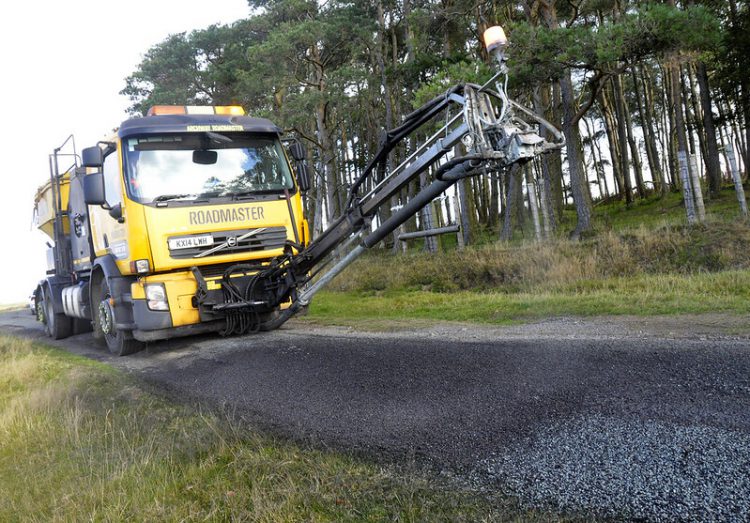 Shropshire Council's two Roadmaster vehicles will be tackling potholes on rural roads in north and south Shropshire next month (July 2022) as part of ongoing efforts to improve the county's roads.
Two Roadmasters currently operate during the spring and summer months.
Each month they treat roads in specified zones – shown on this Roadmaster zones map.
In July they will be operating in zones 1 to 5 (north) and zones 11 to 15 (south)
Shropshire children are currently being asked to help name the two Roadmasters. See  Shropshire schoolchildren asked to name county's pothole-busting lorries
Each Roadmaster uses compressed air to blow water or dirt out of a pothole that needs repairing and then fill it with hot bitumen and chippings.
The repair is compacted by a roller and sealed with a layer of surface dressing – meaning a better quality of repair.
See a Roadmaster in action in this short video
Dean Carroll, Shropshire Council's Cabinet member for highways, said:
"The Roadmasters are an important part of our efforts to improve the county's roads and I'm delighted that they – and their drivers – are out and about across Shropshire each month helping to tackle and repair potholes.

"Their work helps us to repair potholes quickly, and with a high quality of repair, and makes a huge difference to our roads."
Other planned work
For information about other planned highways maintenance work being carried out in July, click here.