Chance to meet a T-Rex at Shrewsbury's Darwin shopping centre this Easter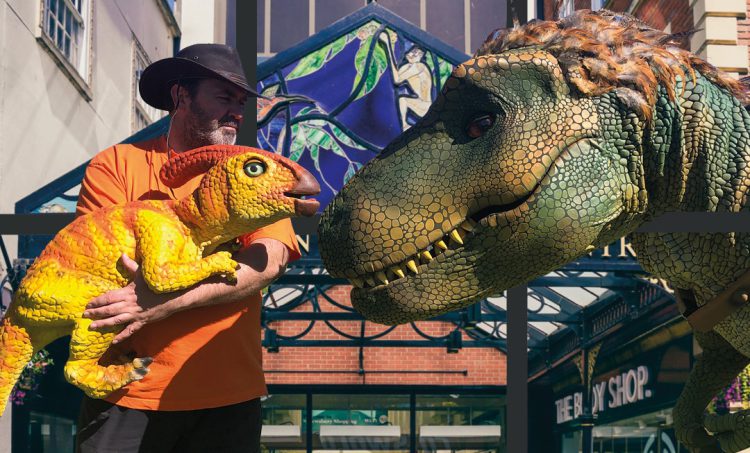 Children of all ages will have the chance to meet a Tyrannosuraus Rex at The Darwin shopping centre in Shrewsbury on Easter Saturday – 16 April.
On the day Baxter the 3-metre-tall T-Rex, and his family of baby dinos, will be stomping around the upper level of the centre, at intervals between 11am and 3pm.
There'll also be a dino balloon modeller giving out free balloons to younger visitors throughout the day.
Kevin Lockwood, The Darwin centre manager, said
"This will be a roar-some opportunity for children to see and meet Baxter and his cute baby dinosaurs – and take home a free balloon from our creative dino balloon modeller

"It promises to be great day for all the family. We hope to see you there – and don't forget your camera!"
For information see the event Facebook page at https://orlo.uk/IM6tM
To follow The Darwin centre on social media, go to:
Facebook: @shrewsburydarwin
Twitter: @darwinshoppng
Instagram: @shrewsburydarwin