Good progress made in £3.6m Shifnal town centre enhancement work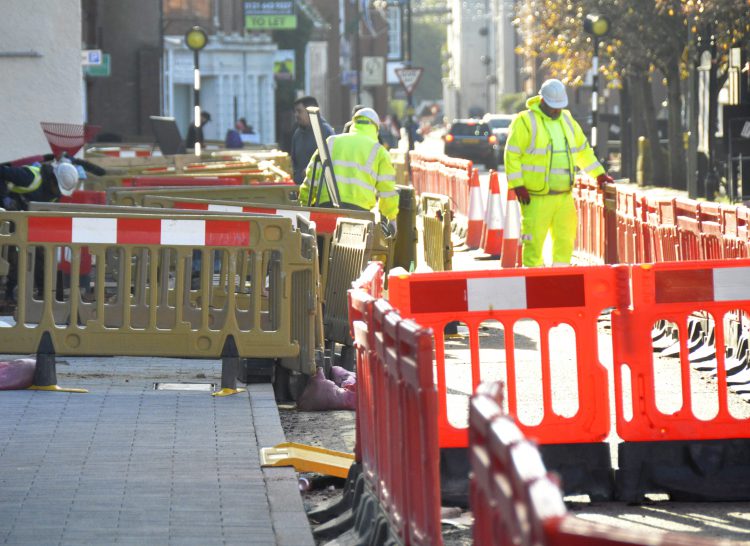 Good progress is being made in a £3.6m scheme to improve and enhance Shifnal town centre.
The work – being carried out by Shropshire Council and its contractors McPhillips – began on 6 September 2021, and is set to be completed in autumn 2022.
To boost the town's traders and visitors in the run-up to Christmas work is set to be paused on 24 November, and begin again in early January.
In this video Dean Carroll, Cabinet member for highways, gives an update on the work.
The work will enhance the existing infrastructure by improving – and in some areas reducing – traffic flow, and creating a more pedestrian-friendly area.
Work carried out so far includes:
Footpath preparation work from the junction of Bradford Street and Broadway down to just before Aston Street is complete and the existing kerbs have also been excavated and replaced with new Silver Grey conservation kerbs along the same length.
Temporary walkways have been installed to allow pedestrians to access shops so that trade can continue as normal.
Paving slabs are being laid as the new footway surface and this has been laid along the east side of Bradford Street from the junction of Dunstanville Close – and is currently down as far as the Co-op entrance.
The work sequence has been changed to accommodate an existing lighting column which is instrumental to the Christmas lights to south of the town – so work has moved into Market Street where the existing kerbs have been removed from the west side up to the end of the existing layby. New Silver Grey conservation kerbs have been laid through this location.  An existing footpath channel has also been excavated and a slotted drainage channel installed. Shop frontages will be paved before work pauses for the Christmas embargo.
All areas are due to be made safe and barriers removed ready for the Christmas work embargo on 24 November, prior to Christmas lights being switched on, on 26 November.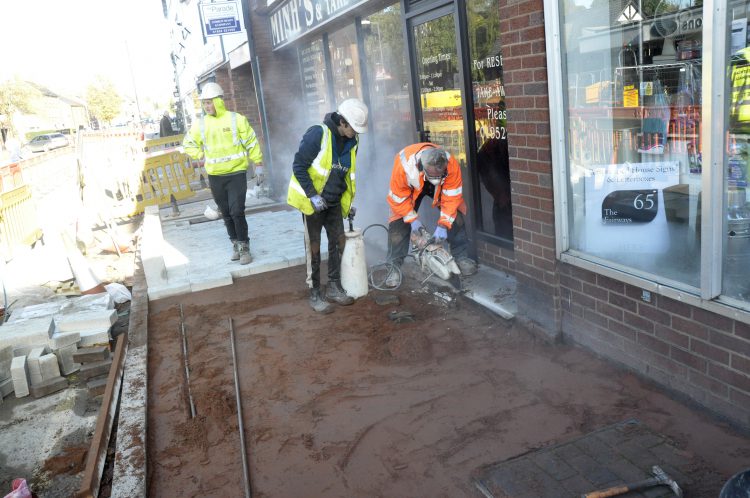 The scheme is fully funded by Community Infrastructure Levy (CIL) funds and developers' Section 106 contributions. CIL funding will improve the town centre public realm. S106 money will fund the junction improvements and redesigned highway layout in the town centre.
The project is a 'category A' project in the current Shifnal Place Plan. The scheme has been subject to public consultation and public meetings, and has been approved by Shropshire Council, Shifnal Town Council and local councillors.
For more information and updates visit www.shropshire.gov.uk/shifnal
Further information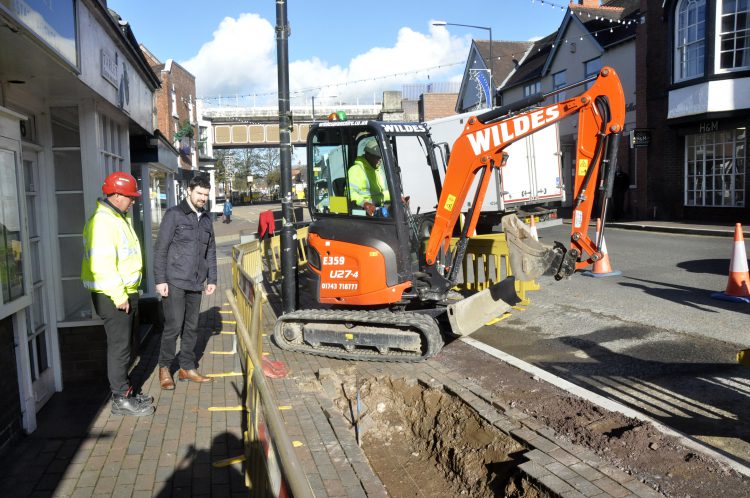 The work will include:
Realigning and improving capacity at key town centre road junctions.
Road resurfacing and 20mph limit in the town centre.
Improving levels and widths of footway surfaces.
Hard and soft landscaping.
Tree planting.
Improved town centre materials and colour palette.
Improved street furniture, cycling provision and walking routes.
Aston Street car park is to be used as the contractor's site compound. The work programme will be undertaken using a phased approach.