Parliamentary by-election in North Shropshire on 16 December – key dates and information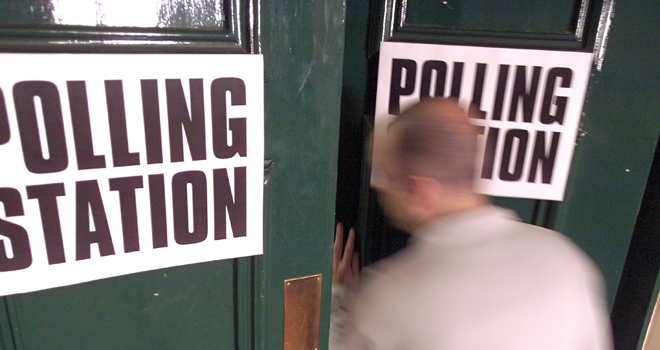 A Parliamentary by-election for the North Shropshire constituency is to be held on Thursday 16 December 2021. Formal Notice of the election will be published by 4pm on Friday 12 November [2021].
Polling stations will be open between 7am and 10pm on Thursday 16 December for those who wish to vote in person.
Votes will be verified and counted on the night of 16/17 December – at Shrewsbury Sports Village, Sundorne Road, Shrewsbury.
Below is a summary of key dates and information for voters, candidates and the media.
Thinking of standing?
If you are interested in standing as a candidate, please click on the following links for more information.
Standing for Parliament – UK Parliament
UK Parliamentary by-elections in Great Britain | Electoral Commission
Nominations
The delivery of nominations can take place between the hours of 10am and 4pm from Monday 15 November to Friday 19 November 2021.*
Due to limited visitor access to Shirehall, it would be advisable to make an appointment with Shropshire Council's elections team, by calling 01743 252330. You can still attend without an appointment, but you may have to wait for a member of the team to be available. Please also be prepared to wait whilst your nomination paper is checked.
Candidates
Details of candidates in this by-election (the statement of persons nominated) will be posted on the Shropshire Council website by 5pm on Friday 19 November [2021].*
*This information was amended on 12 November, having incorrectly read Thursday 18 November.
Registering to vote
To vote you must register to vote by midnight on Tuesday 30 November [2021]. To register go to http://www.gov.uk/register-to-vote. It'll only take five minutes.
Casting your vote
Voters have a range of options for casting their ballot – in person, by post or by appointing someone they trust to vote in their place, known as a proxy vote. To vote by post or proxy  you must apply in advance.
The deadline for postal vote applications is 5pm on Wednesday 1 December.
The deadline for proxy vote applications is 5pm on Wednesday 8 December.
For those who choose to vote in person, polling stations will be safe places to vote on 16 December with social distancing measures and other safety measures in place. People are being asked to bring their own pen or pencil with which to cast their vote.
Poll cards
From around Thursday 18 November [2021] poll cards will be sent to everyone in the North Shropshire constituency who is already registered to vote in a Parliamentary election.
Polling stations
A list of polling stations will be published on the Shropshire Council website soon. You will also be able to check your poll card for details of your polling station.
Key dates – summary
Friday 12 November (by 4pm): Publication of notice of election
Friday 19 November (4pm): Close of nominations
Friday 19 November (by 5pm): Statement of persons nominated (candidates) published
Tuesday 30 November (midnight): Deadline for registration to vote
Wednesday 1 December 2021 (5pm): Deadline for postal voting applications
Wednesday 8 December (5pm): Deadline to apply for a proxy vote.
Thursday 16 December 2021: Election day