Pick up a free pumpkin at Shrewsbury's Darwin Centre this Halloween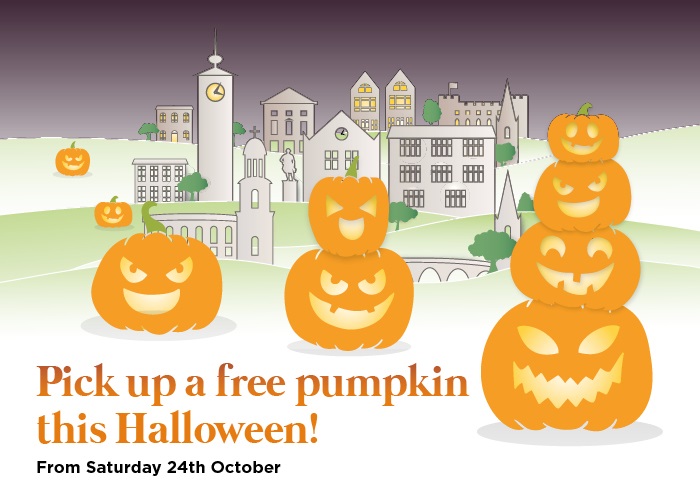 Shropshire's youngsters will be able to pick up a free pumpkin at Shrewsbury's Darwin Shopping Centre in time for Halloween.
Visitors to the Centre will be able to grab a pumpkin for their child from 24 to 31 October – or while supplies last – on the lower level of the Centre. People are being asked to only take one pumpkin per child.
Kevn Lockwood, Shrewsbury shopping centres manager, said:
"Last year we invited children to celebrate Halloween with us by joining in a series of creative workshops. Unfortunately we're not able to do something similar this year, but just because we all have to be careful doesn't mean the spooky fun should stop. That's why we're giving away free pumpkins this half-term so that you and your little ones can carve creative pumpkin designs at home for Halloween. 

"They're available while supplies last. All we ask is that people are considerate and only take one pumpkin per child."
To help children carve their pumpkins, the shopping centres team have created a short video carving guide and some spooky templates which can be downloaded here.
Further information
To follow Shrewsbury shopping centres on social media, go to:
Facebook: @shrewsburyshopping
Twitter: @shop_shrewsbury
Instagram: @shrewsbury_shopping
Issued on behalf of Shrewsbury shopping centres
.