Shropshire Council's highways consultant – a note of clarification
Much has been reported in the media and on social media in recent days about Shropshire Council apparently employing a 'pothole consultant'.
This isn't the case and is based on misleading headlines, inaccurate reporting and on a misunderstanding of the situation. We're therefore eager to clarify the situation and address these inaccuracies.
It's no secret that many of the roads in the Shropshire Council area are in need of maintenance or repair, and it's well known that there are a large number of potholes or other defects on our roads. This is due to a combination of a lack of funds available, poor performance issues of our contractor and also management issues and vacancies within the council. We have recognised this and we're working hard to address the situation.
To help us do this we're making changes to our highways services with immediate effect to enable us to quickly improve our performance, and our roads. We have made changes to the management of the highways service, we're doubling the number of crews that are fixing potholes, and between January and March this year we're investing more than £6m on roads resurfacing and drainage work.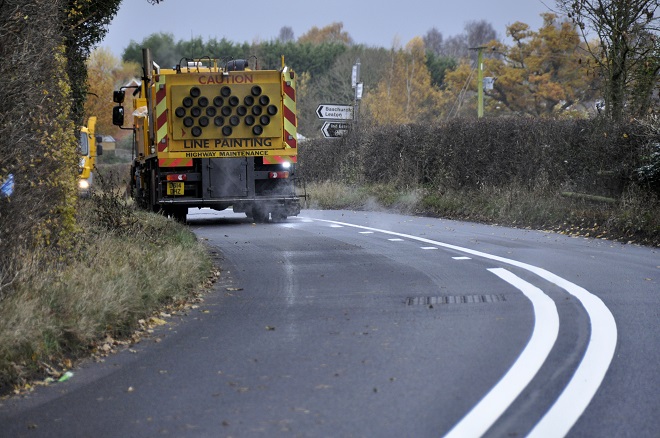 It's true that we have appointed a consultant who is reviewing the council's entire highways service and is providing advice on how to make crucial improvements based on his experience of running very successful highways operations elsewhere. This is much more expansive than merely fixing potholes.
It's about getting engagement and communications right, ensuring we have effective processes, configuring our computerised system properly, making sure that our contractors deliver quality work, ensuring we have the right number of staff with the right skills, and that the council gets value for money with expenditure in this area of over £20 million per year.
Amongst improving our responsiveness to highway defects, he will also ensure that the quality of pothole repairs is improved meaning that when we fix a pothole it stays fixed until permanent works are undertaken.
It's true that he 'costs' £1000 a day, but not that he is 'paid' £1000 per day. These costs include recruitment fees, and travel and living expenses. This rate is comparable with usual consultant rates and we are advised are the same rates that have been paid by other councils. We expect that the improvements delivered will save significantly more than the cost of the consultant. We are investing in the consultant's high level skills and expertise to save money and boost performance – something we know our residents will welcome.
The consultant started at the beginning of January and will be working in the council until the end of June (six months). This is a short duration whilst we recruit a permanent post to take this work forward and there is a premium for such short term work. The highways team has four permanent posts vacant, including at leadership level, and so we need management capacity urgently.
His important work will help ensure that we provide a much better highways service in future for our communities and get the best out of the limited resources we have, ensuring that our roads are safe.
We hope this helps to clarify the situation.