Discovery of historic cellar in Shrewsbury town centre – Shropshire Council's response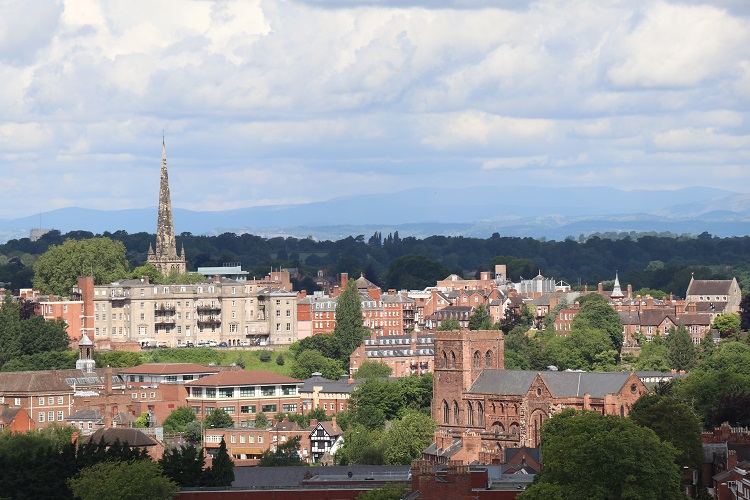 It was recently reported in the media that concerns have been raised about the future of an historic cellar rediscovered by workmen in Shrewsbury town centre in October 2018. The cellar lies under the corner of Murivance and St John's Hill, adjacent to the home of Mr Alan Fox
However, the situation regarding the cellar is not as straightforward as these reports suggest.
Firstly, the cellar is not medieval as reported, but 18th century, although one of the walls may utilise the external face of part of a former medieval gate tower for the town walls.
The cellar is located below the pavement and road, and the vault was exposed immediately below the York stone pavement when it was lifted during the recent pavement replacement work.
Prior to this it was an inaccessible void under the footway and carriageway (it appears to have been inaccessible for in excess of 100 years) and Shropshire Council as the local highways authority has no knowledge of it.
Because of this it falls within the remit of the Highways Act 1980, which at sections 179 and 180 contains a number of provisions relating to cellars, and the council has a wider duty to maintain a safe and stable highway.
Extensive discussions have been held between Shropshire Council's historic environment officers and highway structures engineers about a finding a solution which would minimise the impact on the cellar. However, because of the particular characteristics of the cellar as outlined above, the acceptable and readily affordable engineering options are limited.
Shropshire Council's preferred option is therefore to fill the cellar after it has been fully archaeologically recorded. The former wall of the gate tower could be shuttered out to preserve it.
Alternatively, the option remains open to Mr Fox to accept ownership of the cellar, in which case it will be a matter for him to find an acceptable engineering solution. Under the provisions of the Highways Act he will, however, be liable for the costs of any works.