Oswestry Library receive £1000 donation for dementia support
Staff at Oswestry Library recently received a cheque for £1000 from Oswestry Town Council to fund resources for local people living with dementia.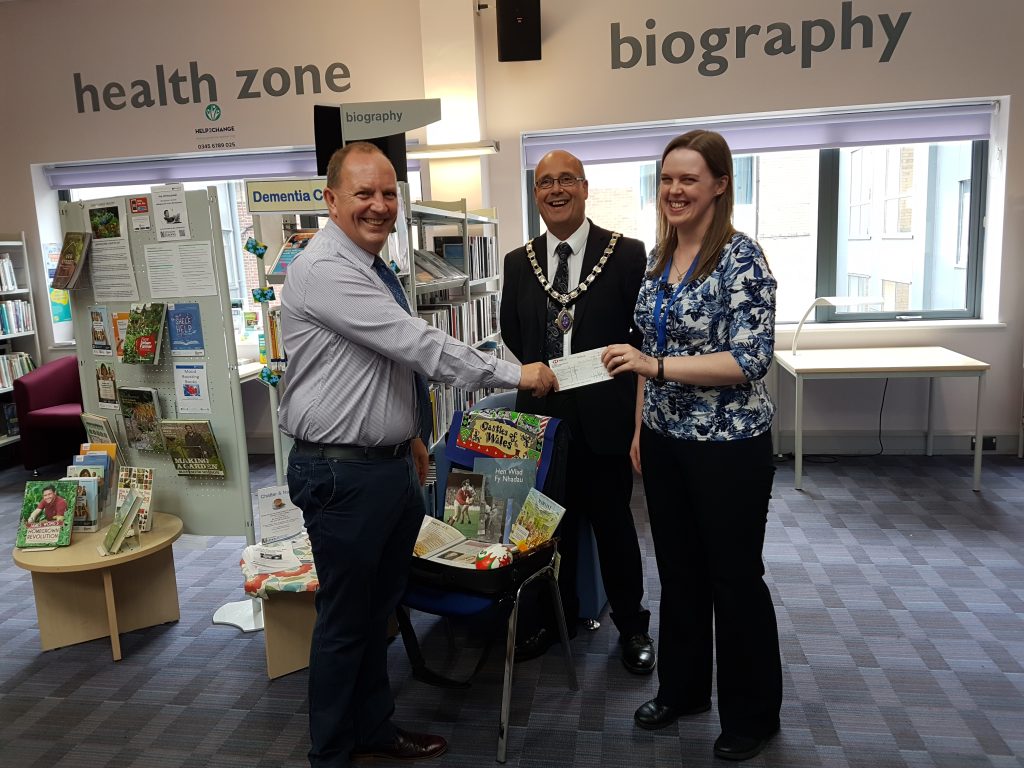 Shropshire Libraries offer a wide range of help to people living with dementia and their supporters including Shared Memory Bags, the 'Reading Well Dementia' book collections, concessionary library cards, delivery of 'Dementia Friends' information sessions, free access to e-library books and magazines and dementia-friendly trained staff.
The current range of Shared Memory Bags 28 bags covering themes like music, travelling, childhood and pets. They are very popular and provide a fun, interactive and therapeutic experience free of charge to anyone with a library card.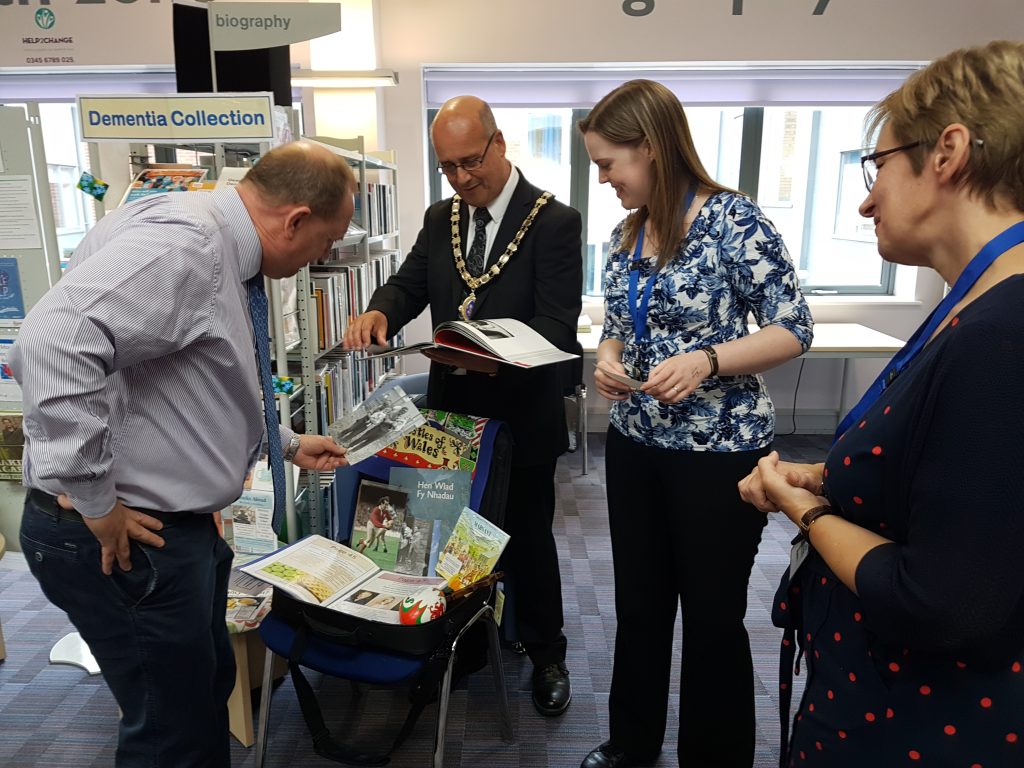 Lezley Picton, Shropshire Council Cabinet member for culture, leisure, communications and waste, said:
"It's really encouraging that Oswestry Town councillors recognise how effective our libraries are in meeting the need for information and activities for those with dementia, their families and carers.

"Shropshire Libraries range of loanable Shared Memory Bags is very popular and provides an interactive and therapeutic experience to use in a group setting or one to one, free of charge. Library staff will be seeking the views of local people living with dementia and their supporters on the most helpful ways to use the funding and extend their offer."
Mayor of Oswestry, John Price, said:
"Councillor Schofield brought this motion forward, which was unanimously supported by the Council, following an update given by Shropshire Council at a meeting of the Oswestry Health Group. It was inspiring to hear how memory bags can help family members and carers of people with dementia to spark conversations about their lives."
More information about Shropshire Libraries' Shared Memory bags is available here.
Oswestry Library is part of Shropshire Libraries and is part of Shropshire Council.
How can I borrow a shared memory bag?
Anyone with a Shropshire Libraries card can borrow or request a bag free of charge, have it delivered to their nearest branch and keep it for 3-4 weeks.
High loan rates and great feedback tell us that the bags provide stimulation and lift spirits for people right across Shropshire.