Tobacco crime – a trade worth millions
Shropshire Council's trading standards team continues to tackle illegal tobacco sales as part of a regionally co-ordinated campaign.
More than six million illegal cigarettes and 350kg of hand-rolling tobacco were seized last year by council trading standards services across the West Midlands region, despite ingenious efforts to hide them.
Locally, Shropshire's team seized 2,740 cigarettes and 4.65kg rolling tobacco with a value of £3,377 from The Local off-licence in Whitchurch. The individual involved was successfully prosecuted for possession of counterfeit tobacco, the sale of tobacco to an underage person, and breaching UK Safety Regulations relating to the packaging of and health warnings on tobacco and related products. The council's Licensing Sub-Committee subsequently revoked the premises licence as a result of the matters that had arisen out of the trading standards investigation.
Regionally, sophisticated concealments using electronic magnets controlled by a switch, hydraulic compartments in floors and cavity wall compartments were all used by traders acting illegally in an effort to avoid detection by trading standards. Such hiding places are difficult to detect without the aid of specialist tobacco sniffer dogs.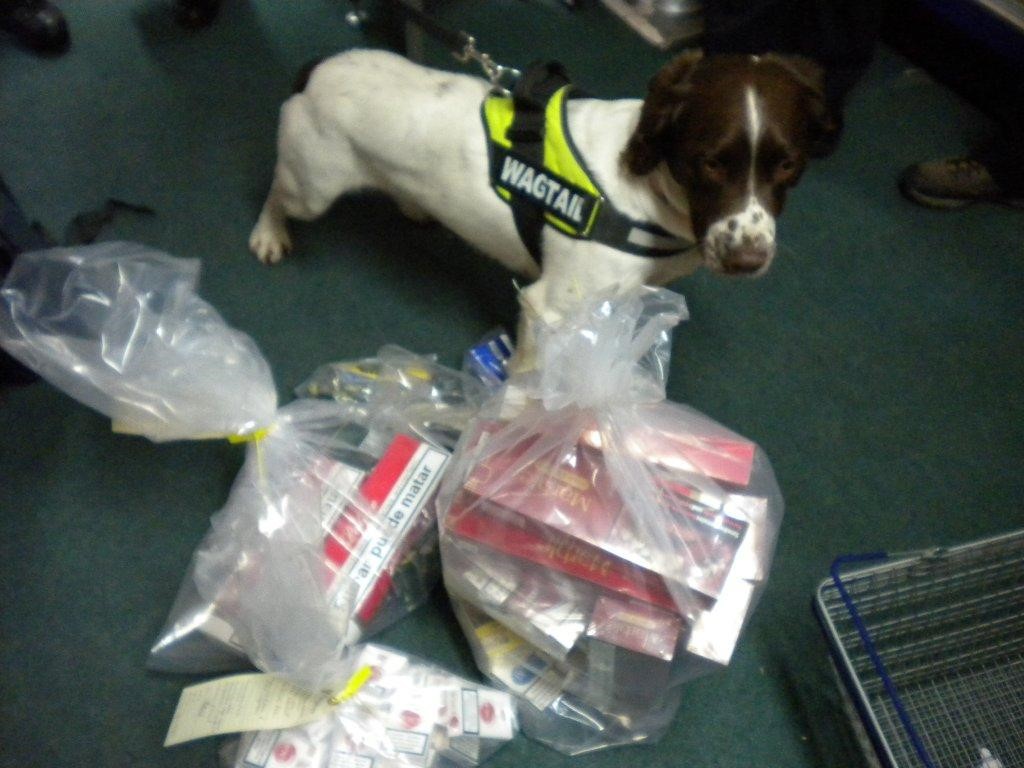 The cigarettes, along with the hand-rolling tobacco, were confiscated by officers during the 2018/2019 financial year and had an estimated street value of nearly £1.3m.
The goods were either counterfeit or smuggled to avoid tax, but would have been worth in excess of £3.3m if they had been genuine UK duty paid goods. The loss to the taxpayer is in excess of £1.9m.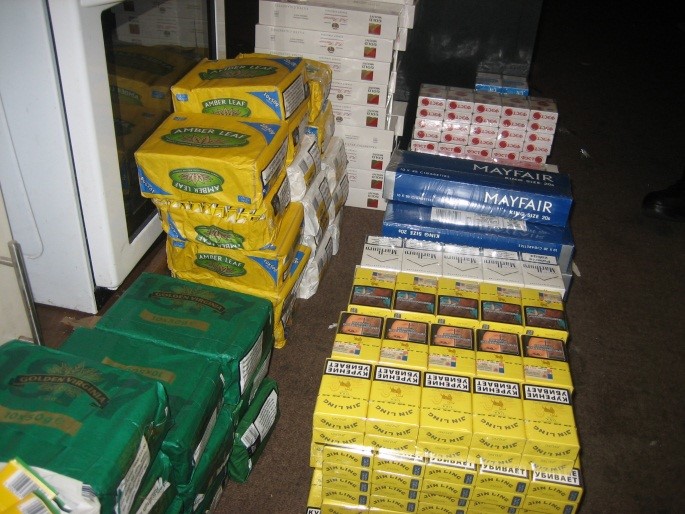 All businesses caught with illegal cigarettes or tobacco are subject to criminal investigation, with some traders already being successfully prosecuted. Some have received custodial sentences; others, suspended prison sentences and community orders. Financial penalties have also been ordered, including Proceeds of Crime confiscations of over £150,000. In addition, some businesses have had closure orders granted against them and those who have an alcohol licence, have had their alcohol licences suspended or revoked.
Frances Darling, Shropshire Council's trading standards and licensing manager, said:
"It's important that communities support efforts to crack down on illegal cigarettes.

"Far from being a victimless crime, the trade in illegal tobacco creates a cheap source for children and young people. Whilst all tobacco is harmful, the illegal tobacco market, and in particular the availability of cheap cigarettes, undermines Government health policies aimed at reducing the cost to the NHS of treating diseases caused by smoking. The loss to the taxpayer means less money being spent on local communities, schools and the NHS. It's important that anyone suspicious of tobacco crime should get in touch.''
Simon Wilkes, Chairman of Central England Trading Standards Authorities, said:
''More and more people over the past few years are providing information to trading standards to stop organised criminal gangs selling and distributing illegal tobacco. Combating illegal tobacco has become an increasing priority for council trading standards services across our region. The illegal tobacco trade has strong links to other criminal activity including drug dealing, money laundering, people trafficking and even terrorism. Selling illegal tobacco is a crime.

''Across the region we are seeing retailers becoming increasingly sophisticated in their approach to hiding the goods, adapting their methods in order to avoid detection. Some businesses had gone to great lengths to conceal the illegal tobacco. Our message remains strong, 'You may hide it, but we will find it.'  Selling illegal tobacco is a serious crime and offenders need to know that trading standards will take action, not only to seize and destroy illegal products, but also to seek to close down premises and to confiscate assets made from committing these crimes."
Illegal tobacco products can usually be easily recognised. They will be very cheap, normally less than half the price of legitimate packets; they may have foreign language writing on them, and are often not in the required standardised packaging colour.
Gwilym Butler, Shropshire Council's Cabinet member for communities, place planning and regulatory services, said:
"The link between smoking and the adverse impact on public health is well known. The council understands the importance of preventing people taking up smoking, particularly children and young people, and the need to encourage those who do smoke to give up for both health reasons and to reduce the significant financial burden that is placed on the health care system as a result of smoking-related diseases. The availability of illegal tobacco seriously undermines these aspirations and, as a result, I fully support the local and regional work that trading standards undertakes to tackle the illegal tobacco trade."
Anyone being offered cheap tobacco, or any other types of illicit goods, should report it to trading standards by calling Central England Trading Standards Authorities' confidential fakes hotline on 0300 303 2636.
Further information
The legal duty to enforce the provisions controlling the supply of tobacco products falls to the 14 higher tier and unitary councils within the West Midlands region. These are Birmingham City Council, Coventry City Council, Dudley Metropolitan Borough Council, Sandwell Metropolitan Borough Council, Wolverhampton Metropolitan Borough Council, Walsall Metropolitan Borough Council, Solihull Metropolitan Borough Council, Staffordshire County Council, Stoke on Trent Council, Shropshire Council, Telford and Wrekin Council, Herefordshire Council, Warwickshire County Council and Worcestershire County Council.
Central England Trading Standards Authorities is the body that the 14 councils use to co-ordinate their activities, maximising the impact they can have by working closer together, sharing intelligence and best practice. A small co-ordination unit is based with Warwickshire, funded by the 14 partners and National Trading Standards, which uses these regional units to support the commissioning of work from councils in the area.
In many areas, illicit tobacco is seen as an enabler of other crime, so it is attracting multi-agency activity, with trading standards teams often being supported by their local policing teams and other bodies that recognise the wider criminality occurring at premises retailing these products.