Floral phone box to launch flower-themed summer at Shrewsbury's shopping centres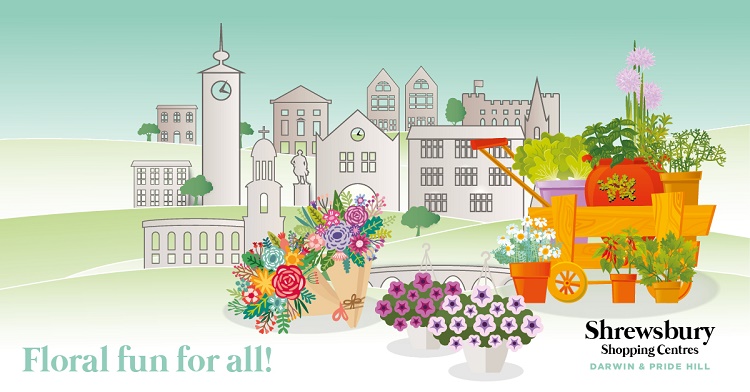 A spectacular floral phone box will take pride of place in Shrewsbury's Pride Hill Centre this summer, with visitors being encouraged to have their photo taken alongside it.
The phone box will arrive at the Centre this Saturday, 27 July, and remain in place until the end of August – and will form the perfect backdrop for photographs and selfies.
It's just one of many flower-themed attractions at the Pride Hill and Darwin Shopping Centres this summer, including craft workshops for children and grown-ups.
On Monday 5 August floral-inspired workshops for adults will be held at the Darwin Centre in a one-day special event. Held at The Workshop Station opposite JD Sports, the workshops will run at 11.30am, 1pm and 2pm.
There'll also be green-fingered fun for the little ones at The Workshop Station with a one day, garden-themed craft workshop on Monday 19 August from 11am – 4pm on Monday 19th August. This will be a chance for children to let their creativity run riot and take home their makes, completely free.
Kevin Lockwood, Shrewsbury shopping centres manager, said:
"We're sowing the seeds of floral fun throughout the summer with the chance to enjoy a variety of green-fingered fun in our craft workshops, plus photo-opportunities galore!

"On Saturday 27 July we'll also be welcoming a selection of local community groups to the shopping centres to prepare a variety of floral displays for the community to enjoy as they flourish throughout the summer."
For more information visit www.shrewsbury-shopping.co.uk.