Drawn of the Dead – Experience the comic art work of The Walking Dead
Drawn of the Dead is open at Shrewsbury Museum & Art Gallery (SM&AG) and celebrates the work of the comic artist behind The Walking Dead, Charlie Adlard.
Charlie has drawn the Walking Dead comic book series since 2004 and this spectacular exhibition features a selection of his original work.
This stunning selection will be displayed alongside an immersive, set piece installations created by sculptor Andrew Bryden.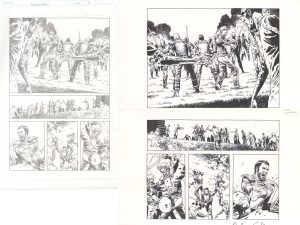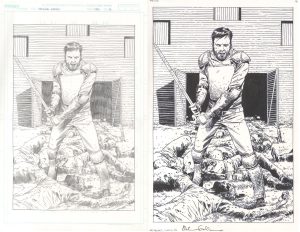 Charlie Adlard, said:
"I'm incredibly proud to have this exhibition in my home town. And, not only is it here in Shrewsbury, but it'll be the best exhibition of my works staged anywhere. It's going to be a truly immersive experience."
The Walking Dead is now a popular TV series which is now in its 10th season and is a spin-off of the comic book series created by Robert Kirkman and illustrated by Charlie Adlard.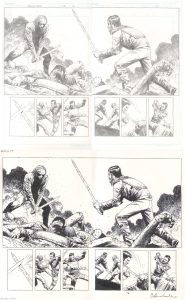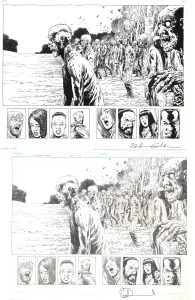 Drawn of the Dead showcases more than 80 of Charlie's artworks from the Walking Dead, cult French comic Vampire State Building, Code Flesh and White Death as well as his life drawing.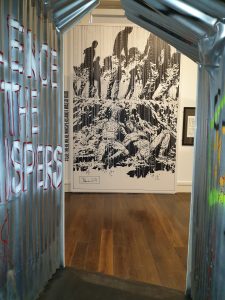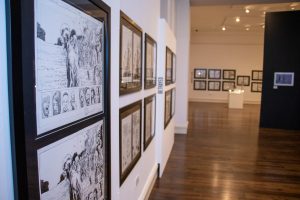 Drawn of the Dead will be open at SM&AG until Sunday 3 November 2019.
Mr Adlard has also worked on The X-Files and Mars Attacks as well as doing work with Marvel. In 2016, he was named the UK's Comics Laureate.
Lezley Picton, Shropshire Council's Cabinet member for culture and leisure, said:
"Shrewsbury and Shropshire has a huge amount of creative talent and I'm thrilled that Shrewsbury Museum & Art Gallery, are able to display some of this work.

"Charlie Adlard's work is internationally famous so it's fantastic that we are able to display some of his original artwork in what will be exciting and interactive visitor experience."
For more information about the exhibition, click here.
Shrewsbury Museum & Art Gallery is owned and operated by Shropshire Council.