New free soft play area opens in Shrewsbury's Darwin Shopping Centre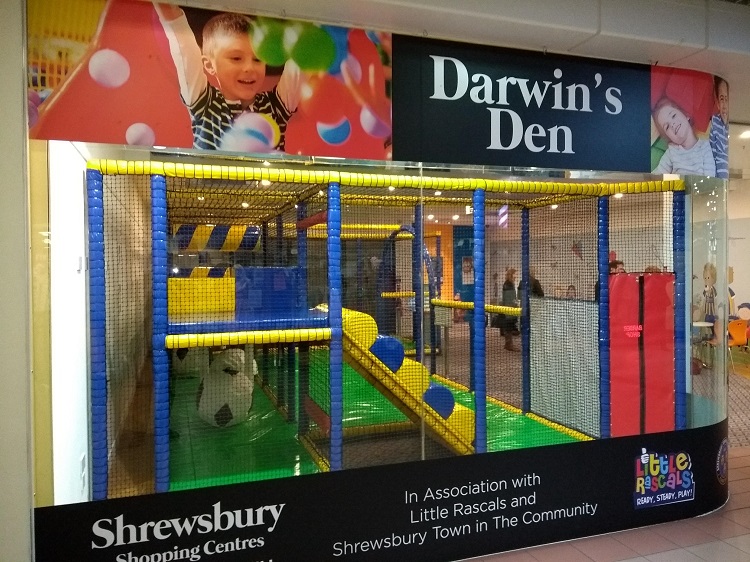 A new soft play area for children aged eight and under is now open in Shrewsbury's Darwin Shopping Centre.
Darwin's Den is free to use and is run by Shrewsbury Shopping Centres in association with Little Rascals and Shrewsbury Town in the Community. The wall art was designed by local author and illustrator Emma Lawrence.
Alongside the soft play equipment, there are table and chairs to give parents and carers somewhere to sit and rest while their children play – as well as tables and chairs for little ones. People are invited to bring their own food and drink.
Darwin's Den will be open Monday to Saturday from 9am to 5pm, and on Sundays from 10.30am to 4.30pm.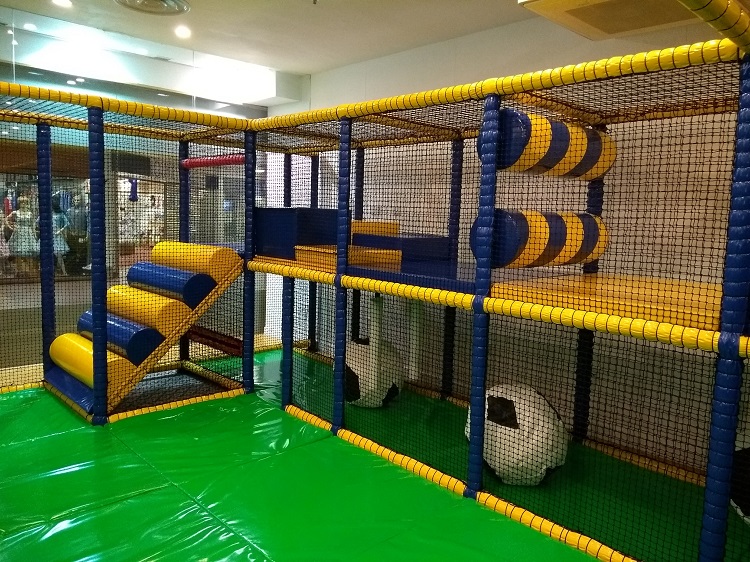 Kevin Lockwood, Shrewsbury Shopping Centres manager, said:
"We're thrilled that Darwin's Den is now open and look forward to welcoming children and their families in the days and weeks ahead. As well as offering children somewhere to play, Darwin's Den offers grown-ups the chance to have a well-deserved rest when they're out shopping with their youngsters. All we ask is that children are supervised while using the play equipment."
Ben Wootton, director of Little Rascals, said:
"I am really pleased that Little Rascals can be a part of this great new facility for local families. At Little Rascals we strive to offer as much as possible for children in Shropshire and being involved in this was a great way to do more of that. We look forward to seeing the enjoyment this soft play area will give to children and parents visiting the Darwin Centre"
Emma Lawrence said:
"I loved designing the wall art for the unit. Children can have their photo taken with Lenny the Lion, spot all the butterflies and bugs or measure themselves on the height chart!"
Located on the middle level of the centre next to Marks & Spencer, Darwin's Den was officially opened yesterday (Thursday 11 April 2019) by Shrewsbury Mayor Councillor Peter Nutting. The Little Rascals Foundation is this year's Mayor's Charity.
The play structure was designed and assembled by Steve Plimmer from PlayFrames UK.
For more information about Shrewsbury shopping centres, visit www.shrewsbury-shopping.co.uk.
Further information
For information about LIttle Rascals, go to: www.uklittlerascals.com
For informatiuon about Shrewsbury Town in the Community, go to: www.shrewsburytowninthecommunity.com
For information about Emma Lawrence, go to: www.emmalawrence.com
Issued on behalf of Shrewsbury Shopping Centres