Invitation to visit the Shropshire Hills Tourism Expo and leaflet swap 2019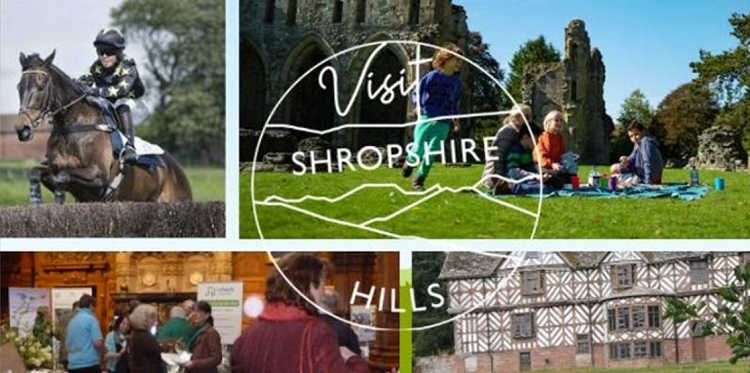 Anyone interested in the tourism market in Shropshire is invited to attend the annual Shropshire Hills Tourism Expo at Ludlow Racecourse on 3 April 2019.
If you operate a hotel, B&B, or holiday cottage or supply the tourism market, this is the place to be to stock up on leaflets for your customers, network, and find out about the latest news about local tourist businesses.
The event is also open to people on the borders with Shropshire, in Herefordshire, Powys and Worcestershire. Over 100 businesses were represented at the 2018 Expo.
Free tickets are available on Eventbrite – click here.
Being held as part of English Tourism Week, the Shropshire Hills Tourism Expo 2019 is:
A great opportunity to network with other tourism-related businesses.
A chance to hear three interesting talks.
A great place to network and discover what's new in 2019, including walking with alpacas.
A chance to pick up copies of Great Days Out in the Shropshire Hills 2019.
Presentations on the day include:
10.30am: The Ambassadors Scheme – ensuring visitors receive tailored advice and maximise their spend.
11.10am: Visit Shropshire Hills Branding – how to use and apply to individual websites.
11:50am: How Shropshire Council can support tourism: Gemma Davies, head of economic growth.
There will also be the launch of the Great Shropshire Hills Cream Tea Trail.
Stands are free to current Shropshire Hills Tourism members, and cost £15 plus booking fee for non-members. General admittance is free if pre-booked.
For more information and tickets click here.
Issued on behalf of Shropshire Hills Tourism