Council awarded more than £300,000 to boost economy and provide homes
Two important projects were given a boost yesterday (Thursday 14 February 2019) after receiving £305,000 from the Government as part of its One Public Estate (OPE) programme.
Last year both new and existing OPE partnerships were invited to apply for a national fund of around £15 million, to enable the public sector to work together to support the building of much-needed new homes.
The projects – to provide homes and support economic growth in Oswestry and to co-locate blue light services and other public-sector partners across Shropshire and Telford & Wrekin – will now be progressed by the Shropshire, Telford & Wrekin Estates Partnership, which is led by Shropshire Council.
£205,000 of the funding will be used to support the OPE programme, as well as progress existing plans and identify opportunities and solutions to accelerate housing and employment land development in Oswestry. The project aims to provide 1,187 homes, 4,144 jobs and 42 Apprenticeships over the next 10 years.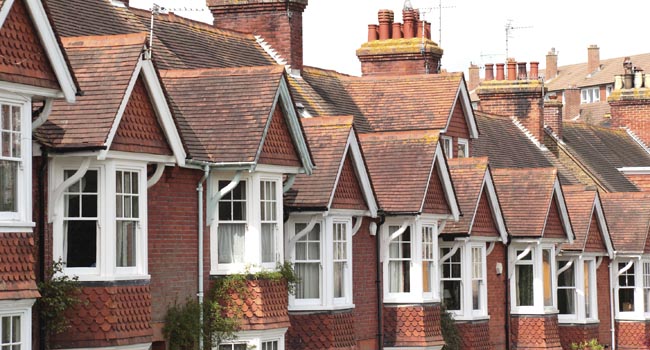 Steve Charmley, Shropshire Council's deputy Leader and Cabinet member for corporate and commercial support, said:
"This is brilliant news for Shropshire Council and for Oswestry. I'm delighted that the council has received yet another funding award as part of the One Public Estate programme.

"This year's award is double that awarded in the previous round which highlights the confidence from central government in our ability to deliver key public sector projects in the county.

"Through the programme we work closely with other public sector partners to look at land and property that we own and see how we can develop it for the benefit of our local communities.

"The funding will allow us to work at a faster pace and support the town's growth. If successful, the project could even be rolled out to other market towns across the county."
A key part of the project involves working closely with the Environment Agency and Severn Trent Water who will be taking a town-wide approach to drainage management.
Hayley Deighton from the Environment Agency, said:
"This is a front-running example of how water management can help underpin sustainable economic growth and support the growth aspirations of partner organisations. We'll be looking closely at this pilot scheme to see how we can extend it elsewhere in the country."
The remaining £100,000 will be used to further develop a project to establish a network of Community Hubs and neighbourhood offices for emergency blue light services across Shropshire and Telford and Wrekin over the next three years. The project aims to realise cost efficiencies and operational and service benefits of co-location, and to bring forward the release of sites for housing development.
John Campion, West Mercia Police and Crime Commissioner, said:
"I made a commitment to ensure as much money as possible is spent on frontline policing. Therefore, by working with partners, as part of the One Public Estate, we have been able to identify where savings can be made by co-locating buildings without having an impact on the level of service the public receives from their police force.

"Placing the Safer Neighbourhood Teams in shared spaces that are regularly accessed by members of the public will allow the police, and their services, to be made even more accessible than they were before."
To date, the One Public Estate partnership has been awarded over £1 million to support and unlock housing and growth projects across the county.
Further information
The aim of the One Public Estate programme, led jointly by the Cabinet Office and the Local Government Association (LGA), is to boost economic growth and regeneration by releasing surplus Government land and property through greater collaboration between local and central government.  It also encourages local authorities to share services and buildings with partners to help reduce running costs and to use the money from selling surplus property.
The key objectives of the programme are to:
Create economic growth – to enable released land and property to be used to stimulate economic growth, regeneration new housing and jobs.
Generate capital receipts – to release land and property to generate capital receipts.
Reduce running costs – to reduce the running costs of central and local government assets.
Deliver more integrated and customer-focused services – to encourage publicly funded services to co-locate, to demonstrate service efficiencies, and to work towards a more customer-focused service delivery.
Councils who are successful in gaining membership for the One Public Estate programme are supported to develop and deliver property initiatives with central government and public sector partners which meet these objectives.