Next phase of A529 safety work well underway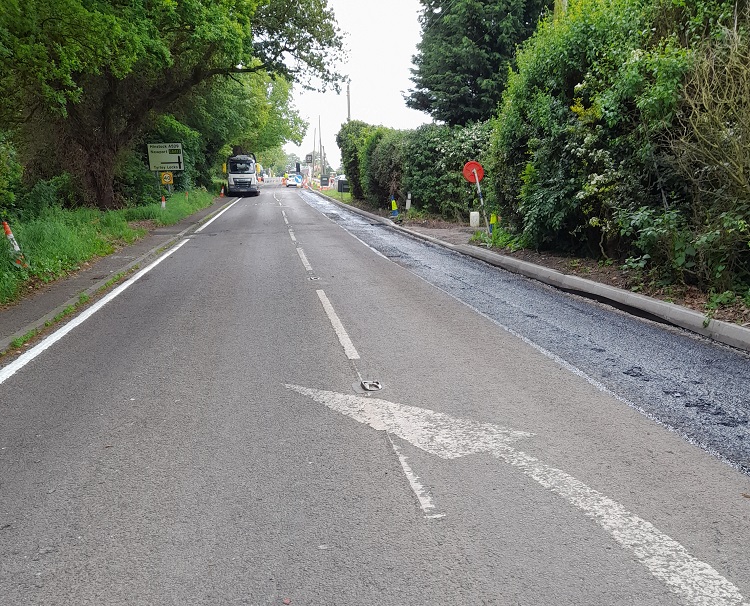 The sixth phase of work to improve safety on the A529 near Market Drayton is well underway, with the next phase due to begin next month.
Work is being carried out between Mount Pleasant Crossroads and North Lodge at Pell Wall, Market Drayton from 2 May to 14 June (not including bank holidays), from 9.30am to 4pm each day.
The next, seventh, stage of work is set to be carried out between 15 June and 3 July at the Gingerbread Man roundabout.
The current phase of work includes road surfacing; cutting back of vegetation at signage locations; kerbing to Pell Wall Bank western verge; new road markings; new signs and posts; installation of VAS signs; new road markings; drainage work, and new footways.
During the above times, signed diversions will be in place and businesses will be open as normal. Access to residential and business properties within the closure will be maintained.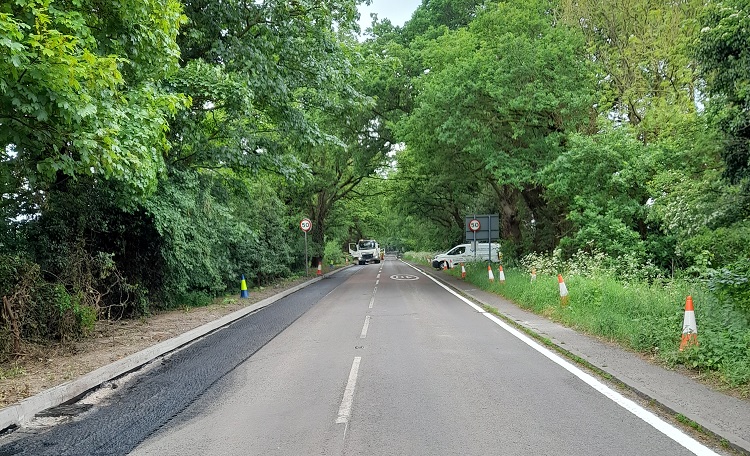 The work is being carried out as part of the Government-funded A529 Safer Road Fund scheme to improve safety between Hinstock and Audlem. Work began in October 2019 and has involved various safety improvement measures at key locations – including Mount Pleasant crossroads.
The fifth phase of work was carried out between Hinstock cricket ground and Mount Pleasant crossroads from Wednesday 29 March to Friday 28 April.
Richard Marshall, Shropshire Council's Cabinet member for highways, said:
"The award of this Department for Transport funding has already enabled us to carry out essential and much-needed safety work and reduce risk of injury or accident on the A529 – and the work has had a huge impact on safety. I'm pleased that this next phase of work is now being carried out and I thank people for their understanding while the road is closed."
The Safer Road Fund work on the A529 is being carried out by Kier, supervised by WSP and project managed by Shropshire Council.
During the work access to the works area will be restricted to:
Essential highway personnel
Local residents who live and reside within the road closure
Businesses located within the closure
Deliveries to businesses and homes
Pedestrians, dismounted cyclists and equestrians
Emergency service vehicles
Further information
This sixth phase of work is also known as 'package D'.
Speed limit changes
The hamlet of Woodseaves is subject to an existing speed limit of 40mph which is to be extended at the southern extents of the restriction by 143m to include the Crickmerry/Lightwoods crossroads.
50mph signage is to be installed between Hinstock and Lockley Wood to complete Package C works.
National Speed Limit at Mount Pleasant is to be changed to a 50mph speed limit from Lockley Wood for a distance of 890m to connect the completed Package C works with Package D which is currently under construction.
North of Woodseaves the existing National Speed Limit has already been changed to a 50mph restriction on Pell Wall Bank (Woodseaves North to Market Drayton South) joining the recently extended 30mph limit at the river Tern.