Advice and support for those affected by recent floods 
As the floods start to subside across the county, Shropshire Council are reaching out to residents and businesses to offer advice and support.
Teams and volunteers across the county have been working around the clock, to help reopen flooded roads and car parks, and supporting local communities by providing support and essential supplies to those affected by the floods.
Our community teams will also be out visiting many of the areas worst affected by this week's floods, including Bridgnorth, Clun, Melverley, Pentre and Shrewsbury.
The council is also making skips available to help people dispose of flood damaged property in the worst affected areas.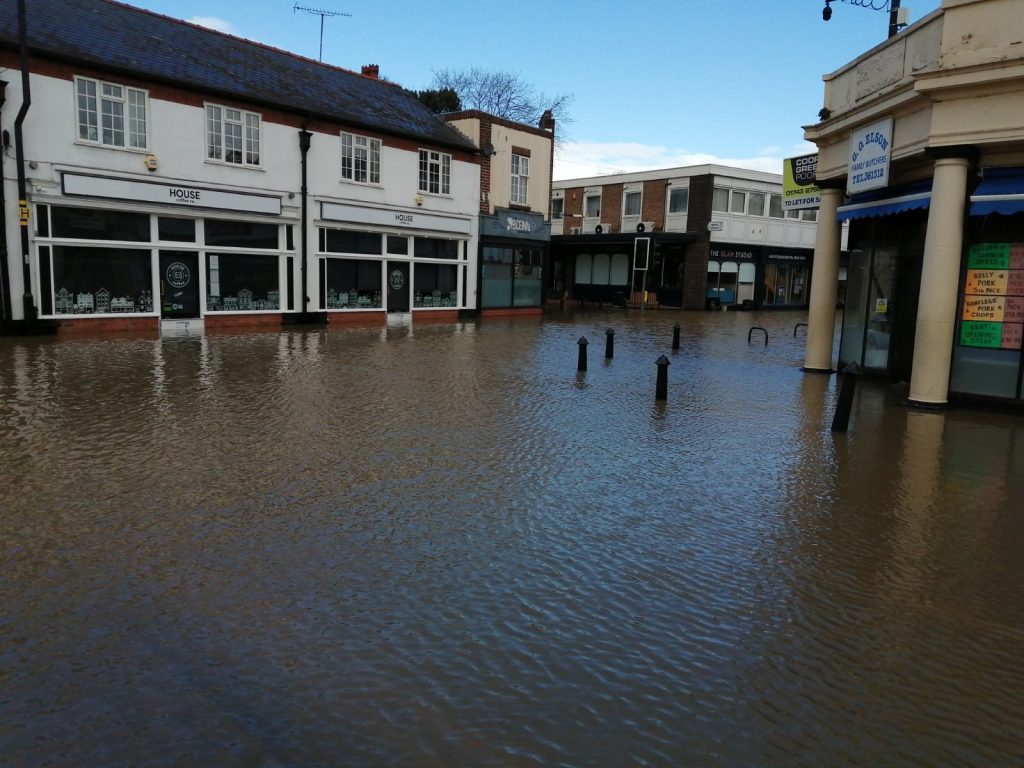 If you've been affected by the floods, there is help and support on hand. 
Advice on cleaning up after floods
As water levels drop and we begin to clean up, it is important to be aware of the hazards left behind that are not so easily visible. UKHSA (formerly Public Health England) has produced guidance for the public on how to clean up their homes safely if they have been flooded. The guidance offers key advice for cleaning up after the floods, including:
wear rubber boots, waterproof gloves and an apron for cleaning
wash your hands thoroughly after each clean-up session and keep cuts or sores clean by using waterproof plasters to prevent infection transmission

Wash clothes you wear for clean up in a separate was from your other clothes
When you wash soft items affected by flood water use a 60degree cycle with washing detergent.

do not turn on gas or electrics if they may have been exposed to floodwater, to protect against electric shock, get them checked by qualified technicians When you are drying out your property:
ensure good ventilation
never use petrol or diesel generators indoors, as their fumes contain carbon monoxide
heating, dehumidifiers and good ventilation can help dry out your home.
Also
Flood water could have caused structural damage to your property. In almost all cases the insurance company will send a loss adjuster to look at your property. They will confirm what repairs and replacements are needed and covered by your policy.
If you rent your property, contact your landlord and your contents insurance company as soon as possible.
If you do not have insurance, your local council should be able to provide information on hardship grants or charities that may be able to help you.
Dean Carroll, Shropshire Council's Cabinet member for physical infrastructure, said:-
"Flooding has once again hit many properties and businesses, and recovering after a flood can be difficult and it's a really tough experience.

"We want to support those residents and businesses affected. There is a wealth of advice and information of offer: please do take a look and do contact us if you need that extra support.

"We're also pushing the Government to enact the flood grant scheme – that can offer people affected by the floods, some form of grant support.

"If you can, also consider those around you. Neighbours, family and friends may also have been badly affected and need help. If you're able to, why not think what you can do to assist them? It's important they get the support they need, including if their home is damaged, from their insurer."
Further advice and guidance
UKHSA (formerly Public Health England) have produced a range of information and advice on flooding and health, and how to clean up your home
Environment Agency also offers a range of useful information about what to do before, during and after a flood.