Bike fans invited to cycling event in Shrewsbury's Darwin Centre this Saturday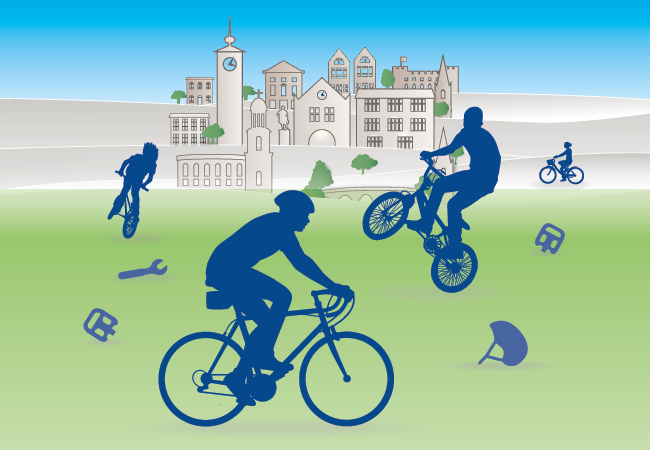 People wanting to learn to ride a bike, or needing advice about how to look after one, are invited to a special cycling event in Shrewsbury's Darwin Centre this Saturday (28 August) between 11am and 3pm.
The Saddle Up Shrewsbury event – on the Centre's lower level – will be a chance to meet with local cycling enthusiasts and organisations.
Visitors can discover top tips for learning to ride a bicycle from Learn Cycling, as well as ways to look after their bikes, the benefits of cycling to school and work, plus an opportunity to meet with the experts, and learn about the best bikes on the market from Trek.
There will also be a chance to win one of two TREK bikes at the event, by filling in a competition form on the day and and handing it back to one of the team.
A TREK FX2 Hybrid Bike for adults worth £515, and a TREK Caliber kids bike worth £415 are both up for grabs.
Kevin Lockwood, Shrewsbury shopping centres manager, said:
"With lots of tips, advice and support on offer, and the chance to meet and talk to other cycling enthusiasts, this promises to be a brilliant event for all who own a bike, or want to learn to ride one."
For more information visit the Darwin Centre website.
Further information
To follow Shrewsbury shopping centres on social media, go to:
Facebook: @shrewsburyshopping
Twitter: @shop_shrewsbury
Instagram: @shrewsbury_shopping
Issued on behalf of Shrewsbury shopping centres