Coronavirus: Time running out to apply to Shropshire Council's £4.5m business grant scheme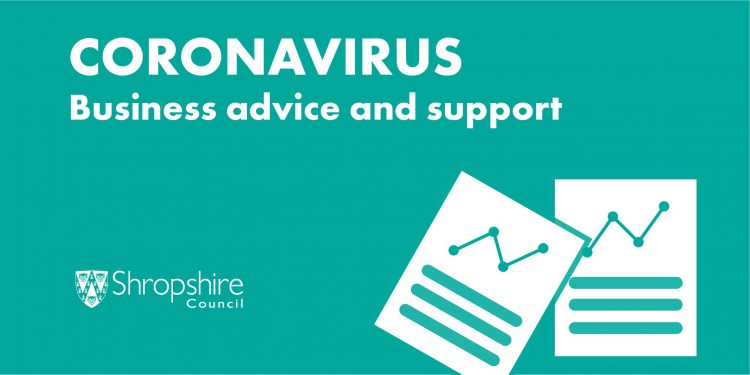 Shropshire businesses affected by coronavirus have until Tuesday (30 June) to apply to Shropshire Council's new £4.5 million 'extension grant' scheme.
More than £1.4 million has so far been awarded under the scheme – set up last month to support businesses who have been unable to access other COVID-19-related business grants.
Businesses who have already made an application over the last four weeks to this fund – and have yet to hear if they have been successful – do not need to apply again as their applications are registered and currently being considered.
Applications can be made online at shropshire.gov.uk/covid19extensiongrant
As of last Friday (19 June), 767 applications had been received from the first two application rounds, and 280 of these have been awarded a total of just over £1.4 million so far, with many more continuing to be processed for payment.
Of those who have been paid, more than 50 were B&Bs (receiving more than £125,000), more than 40 were market traders (receiving more than £100,000); and more than 20 were charities (receiving more than £100,000).
More than £220,000 has been awarded to those sharing offices; more than £700,000 has been paid to incubation/warehouse firms, and £175,000 has gone to large retail, hospitality and leisure businesses.
The latest – third – round of funding, launched on 15 June and due to close on 30 June, has focused on businesses within the retail, hospitality and leisure, business enabling and care sectors and has already seen almost 350 further applications received. These will be assessed following the closure of this round early next week, with the remainder of the funds expected to be allocated quickly in this competitive process.
Should any funding remain at the end of this assessment a further round would open in due course.
Steve Charmley, Cabinet member for assets, economic growth and regeneration, said:
"Over 1,100 applications have been made over the last four weeks, and many small businesses are already in receipt of their grants which is great news for both them and the Shropshire economy.

"The priority now is to assess the rest of the applications and see under which of the eligible criteria we have specified they will have the greatest chance of being awarded grant money. We have had some great Shropshire businesses make applications and obviously we would love to award every single one.

"With a limited amount of funding available Shropshire Council now needs to ensure the funding is used where it will have the greatest effect."
Further information about the extension grant scheme is provided on Shropshire Council's website – shropshire.gov.uk/covid19extensiongrant – alongside the link to the application form.
Grants are already available to eligible small businesses and businesses in the retail, hospitality and leisure sector. See shropshire.gov.uk/covid-19-grants
The extension scheme has been highly competitive, and asks businesses to evidence their losses and provide proof of their eligibility to the fund. Businesses must apply to the scheme, regardless of whether they have expressed an interest ahead of the scheme's launch, to ensure a transparent and fair process takes place.