Council working hard to deliver Government flooding funding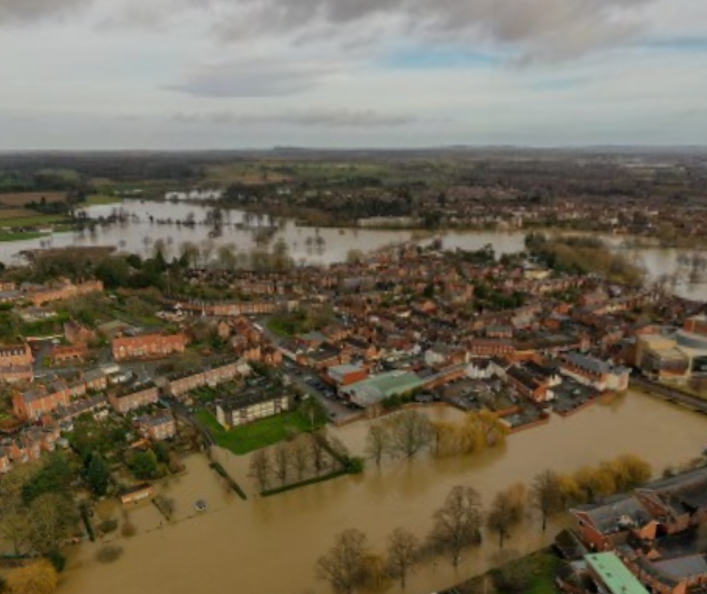 Shropshire Council is assuring owners of flood-affected properties and businesses that it is working hard to deliver funding from the Government, despite the coronavirus pandemic lockdown restrictions making it difficult to do so.
The Ministry of Housing, Communities and Local Government (MHCLG) recently published the Property Level Resilience Recovery Support Scheme 2020 for property and business owners who were internally flooded after Storm Dennis, amid widespread flooding across the county.
This funding has been made available by the Government, and is to be distributed by Shropshire Council.
The scheme provides up to £5,000 towards making a property or business more resistant or resilient to future flood events, though the installation of Property Flood Resilience (PFR) measures.
These measures can include flood-resistant door barriers and air brick covers to manage the amount of flood water entering the property, or the raising of electrics above the flood level and the replacement of carpets with tiling to make it easier to return a property to normal after a flood.
Other resistance and resilience measures are available, depending on the type of property and source of flooding.
Steve Davenport, Shropshire Council's Cabinet member for  highways and transport, said:
"Shropshire Council are currently working with Ministry of Housing, Communities and Local Government and the Environment Agency to deliver this funding as soon as possible. However, the guidance provided by MHCLG states that a survey, undertaken by a suitably qualified surveyor, is required before funding can be made available. With the current restrictions on non-essential travel and social distancing during the lockdown, the delivery of this project at present is therefore extremely difficult.

"We very much hope that people can understand the above position, and we'll be working hard to ensure that this funding can be made available as soon as possible once the current restrictions are eased.

"We ask people to bear with us at this difficult time, and we will contact residents and businesses again as soon as more information is available on how this project can be delivered within current guidelines."
As it may not be possible to claim the costs of Property Flood Resilience measures retrospectively, people are asked to think twice about spending any money prior to funding being approved.
Funding is available to the property or building owner only.