Coronavirus: Government support to help protect businesses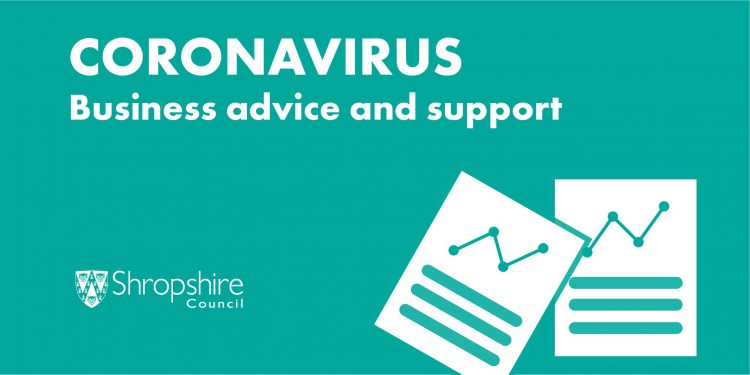 The Chancellor has set out a package of temporary, timely and targeted measures to support public services, people and businesses through this Coronavirus emergency. This includes a package of measures to support businesses including the following. For the latest information about business advice and support please visit the Invest in Shropshire website.
£330bn of Government-backed and guaranteed loan
No business rates payable for 12 months, extended to retail, leisure, hospitality and nursery businesses of all sizes
Cash grants for up to £25,000 for smaller retail, leisure and hospitality businesses with rateable values below £51k, who do not have insurance to cover pandemics
Cash grants of £10,000 for the 700,000 businesses who do not pay business rates
A mortgage holiday of three months for people struggling to make mortgage payments as a result of Coronavirus
Government have also granted permission for pubs and restaurants to operate as takeaways as part of their coronavirus response
A new Coronavirus Business Interruption Loan Scheme, will enable businesses to apply for a loan of up to £5 million, with the first 12 months interest and fees paid by Government
A dedicated helpline has been set up to help businesses and self-employed individuals receive support with their tax affairs, where businesses may be able to agree a bespoke Time to Pay arrangement. Call HMRC's dedicated helpline on 0800 0159 559
For businesses with fewer than 250 employees, the cost of providing 14 days of Statutory Sick Pay per employee will be refunded by the Government in full
Coronavirus Job Retention Scheme
Support for larger firms through the COVID-19 Corporate Financing Facility.
Click here to view further information and eligibility criteria.
Further details on how to access this support will be available in due course.
For any business enquiries related to COVID-19 please contact COVID19businessenquiries@shropshire.gov.uk
For advice and support regarding business rates, including holidays, relief or setting up payment schedules over 12 months, please contact business.rates@shropshire.gov.uk