Significant change in legislation about Houses in Multiple Occupation (HMOs)
When it comes to housing standards within the private rented sector, houses in multiple occupation (HMOs) are often the properties which require the most improvement.  There has recently been a significant change in the legislation relating to the licensing of such properties.
In April 2006, a HMO mandatory licensing scheme was introduced across England and Wales which applied to properties of three or more storeys, which were occupied by five or more unrelated people where there was some sharing of facilities.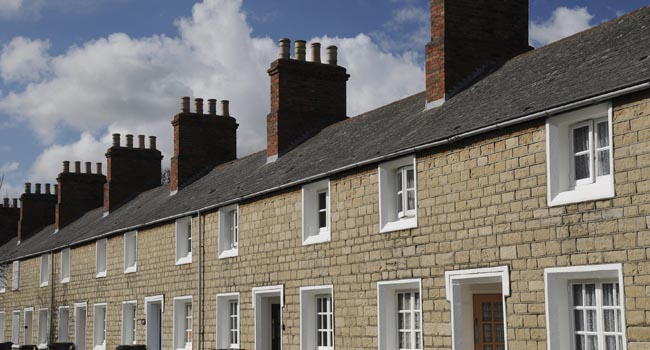 In an bid to improve standards in private rented sector properties further, on 1 October 2018 mandatory HMO licensing was extended to apply to most HMOs in the country that are occupied by five or more people where there is some sharing of facilities.  The Licensing of Houses in Multiple Occupation (Prescribed Descriptions) (England) Order 2018 removed the restriction of properties consisting of three or more storeys.  HMOs, regardless of the number of storeys, must now comply with this legislation.
These changes to the legislation are expected to bring a substantial number of new properties within the scope of requiring a licence.
Public protection officers within Shropshire Council's community protection team are working to advise owners about the new changes, to ensure they gain a HMO licence where necessary. The aim is to assist owners to comply with this legislation and avoid any negative consequences should they fail to gain a licence when required.
Dean Carroll, Shropshire Council's deputy Cabinet member for housing, said:-
"These changes to the licensing of HMOs are very welcome, to ensure people renting in this sector have a safe and decent place to live. Through proactively engaging with local landlords we hope to see a good level of compliance from the start, thus reducing the need for enforcement in the future."
In addition to the extension of the mandatory HMO licensing scheme, the Government has also introduced new minimum bedroom sizes, which must be applied as a condition on all HMO licences approved after 1 October 2018.
The new minimum bedroom sizes, brought in by the Licensing of Houses in Multiple Occupation (Mandatory Conditions of Licences) (England) Regulations 2018, are as follows:
4.64m for a bedroom occupied by a child under 10 years old
6.51m for a bedroom occupied by a person over 10 years old
10.22m for a bedroom occupied by two people over 10 years old.
If a property is discovered to be over-occupied, the council can allow up to 18 months for the issue to be resolved by carrying out internal alterations to increase a room size or by evicting the tenant in a lawful manner.
Shropshire Council currently charge £525 for a HMO licence application. This covers the cost of the work involved by public protection officers carrying out the work which involves a full inspection of properties where all housing standards are assessed, including the new minimum bedroom sizes.
If you own an HMO, or are a tenant of an HMO, and believe that your property meets the criteria outlined above, please contact the community protection team by email at hmo.shropshire.gov.uk or call 0345 678 9046.