People encouraged to visit Shrewsbury for the Cycle Grand Prix this Sunday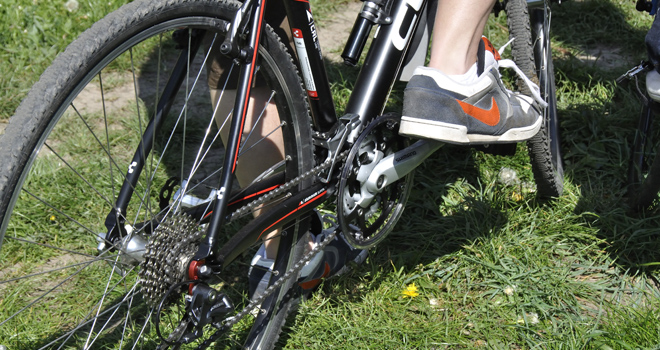 This Sunday (28 May 2017) sees the fourth Shrewsbury Cycle Grand Prix take place in Shrewsbury town centre. The event brings amateur and professional racers to the town with several categories of races and it's expected that many thousands of spectators will line the streets while the event tales place.
This professional and amateur cycle race event will be on a closed road circuit around the town centre.
This year's event has been extended to include a longer circuit.
The circuit is: High Street, Shoplatch, Barker Street, Claremont Bank, St Chads Terrace, St Johns Hill, Cross Hill, Swan Hill, College Hill, Princess Street and Milk Street, and these roads will be closed to traffic from 8am until the event has been cleared of obstructions at about 8pm.
Through traffic will be diverted from English Bridge along Town Walls/Claremont Bank.
The first race begins at 12noon, and from 11am to midday there will be a 'family hour' where anyone can come and ride the circuit (on any type of bike) and enjoy cycling round Shrewsbury town centre on closed roads.
Although many streets are closed to traffic, shops and businesses are open as usual, parking is available – notably at Frankwell and Abbey Foregate –  and people are encouraged to visit Shrewsbury to watch the racing and to enjoy the town's many attractions.
For more information, visit the Cycle Grand Prix website or follow @shrewsgrandprix on twitter.