Volunteers – Human Library needs You!
Volunteers are being recruited by Shropshire Council's library service to take part in Human Library events across the county in 2020.
The Human Library publishes people as open books to challenge stereotypes and prejudices through conversation.
At Human Library events, volunteers will answer questions and chat with 'readers' about their personal experience on a given topic. Examples of current topics include adoption, anorexia, gay dad and married to Asperger's.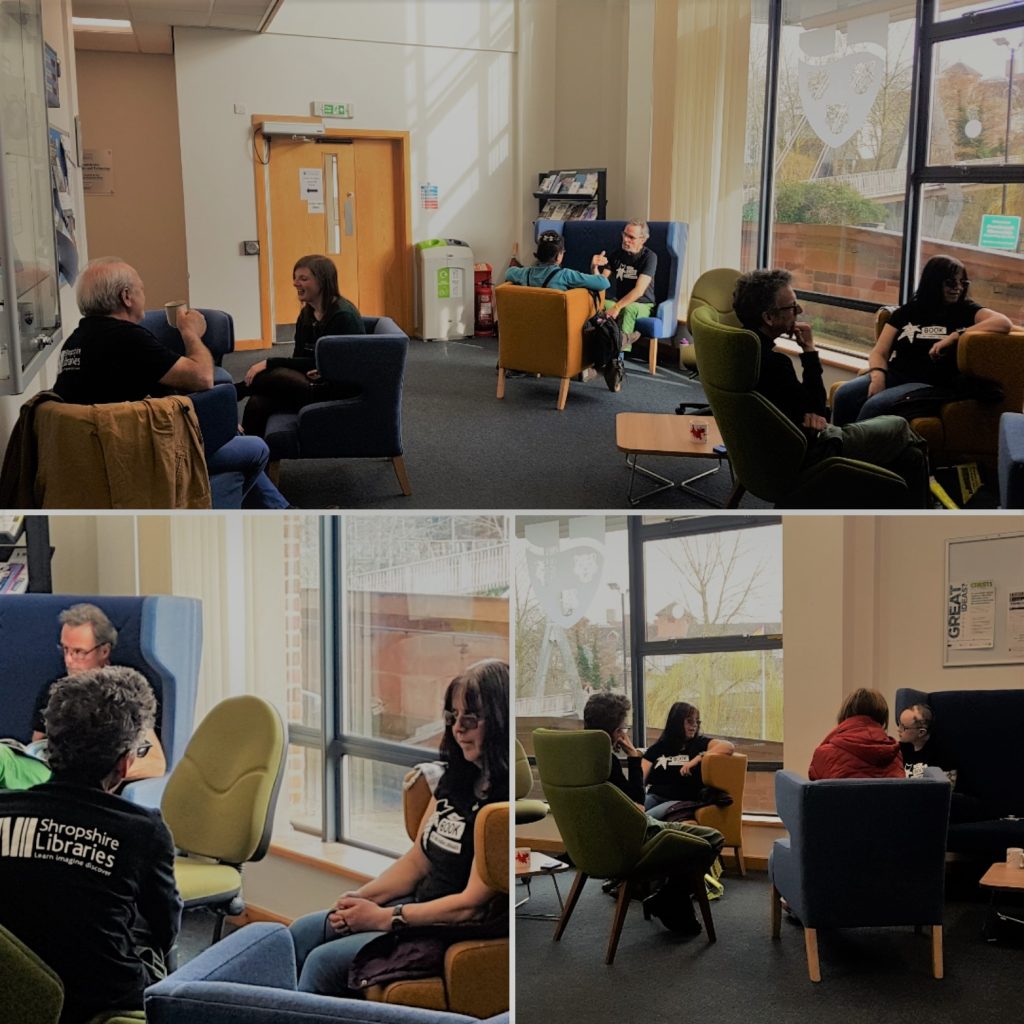 Following two years of successful Human Library events, Shropshire Libraries are recruiting more volunteers in order to organise more events this year.
The added events also coincide with the 20th anniversary of the Human Library and special events are set to be held all over the world in celebration.
Lezley Picton, Shropshire Council Cabinet member for culture, leisure, waste and communications, said:
The Human Library events over the past two years in Shropshire have been incredibly successful with 119 people attending twelve events since 2017.

The success is in no small part down to amazing volunteers kindly giving their time.

The role is incredibly rewarding. It helps to drive social change and positively support equality, diversity and inclusivity through open conversation in a safe space.

If this sounds like something you would like to be involved in, I would strongly encourage you to get in touch with Shropshire Libraries and help us continue to challenge stereotypes and prejudice together.
Successful applicants will be given a full induction and training, and regular support and guidance will be given by the Shropshire Human Library organisers.
If you are interested in this opportunity, please visit the Shropshire libraries website for more information and to apply.
The work by Shropshire Libraries has been recognised by the Chartered Institute of Library and Information Professionals (CILIP) and has been included in the Libraries, Information and Knowledge Changes Lives position paper as an example of good practice to support equality and diversity.
Shropshire Libraries are part of Shropshire Council.
What previous participants have said
An insight into the process of self-discovery, the hurdles and isolation. The coming to terms with a new way of thinking. As a white person in my cookie cutter life, it is very important to hear these stories. Thank you! We all have the right to be our real self.
I learned about dementia and what living with it is like. I knew very little about it before this talk. I learned more about the difficulties gay people faced in the 80s/early 90s before I was born.
I really enjoyed hearing the books stories and it definitely made me think about the prejudice and discrimination people are still facing today in 2019 and that there is always more work to be done creating inclusive communities.
Further Information
The Human Library® is a global innovative and hands-on learning platform. We are embedded in high school to higher learning, medical training to civic engagement to better our understanding of diversity in order to help create more inclusive and cohesive communities across cultural, religious, social and ethnic differences.
For more information, visit the Human Library website.