Blog: Shrewsbury Castle dig diary: Day 5 – 22 July 2022
As the Curtain wall trench comes to a close interest turns to the motte top, where there is still a lot to be done.
Cleaning of the curtain wall foundations in Trench 4 has confirmed the expected foundation trench just in time for our new volunteer Kelly from Archaeology and Heritage at the University of Chester.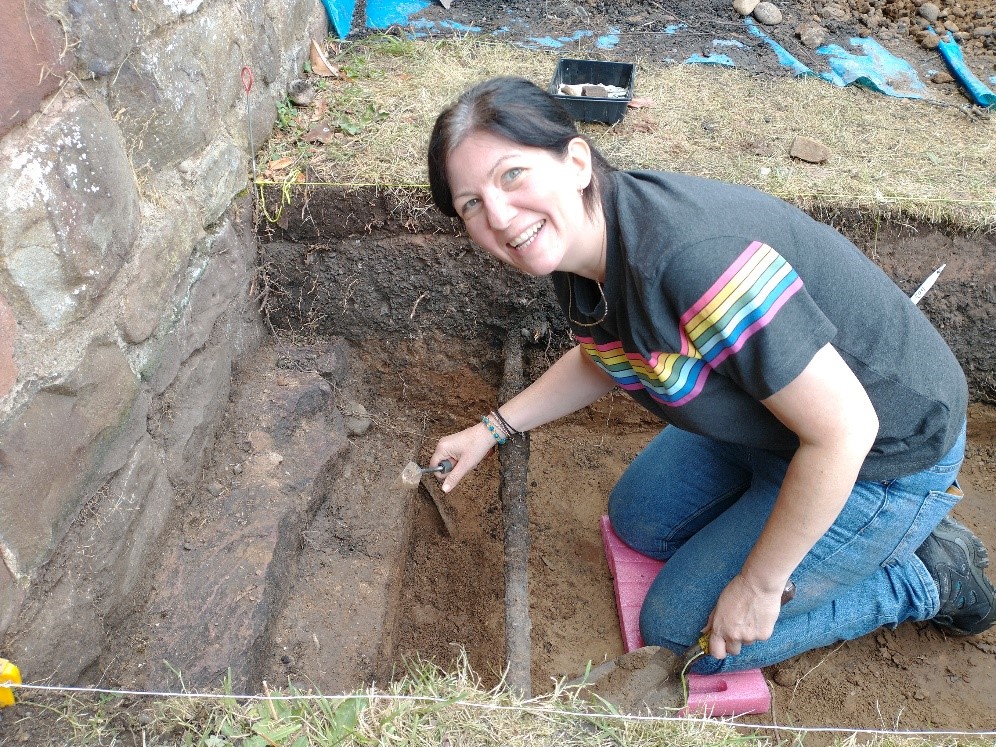 Meanwhile the new Trench Three central area, directly in front of Laura's Tower, is proving a conundrum with two features emerging, the arrival of Merv, who we first met in Season 1 2019, also saw the motte volunteers hard at work again.
Nigel has been hard at work directing excavations, taking photographs and puzzling out contexts at the top and bottom of the motte.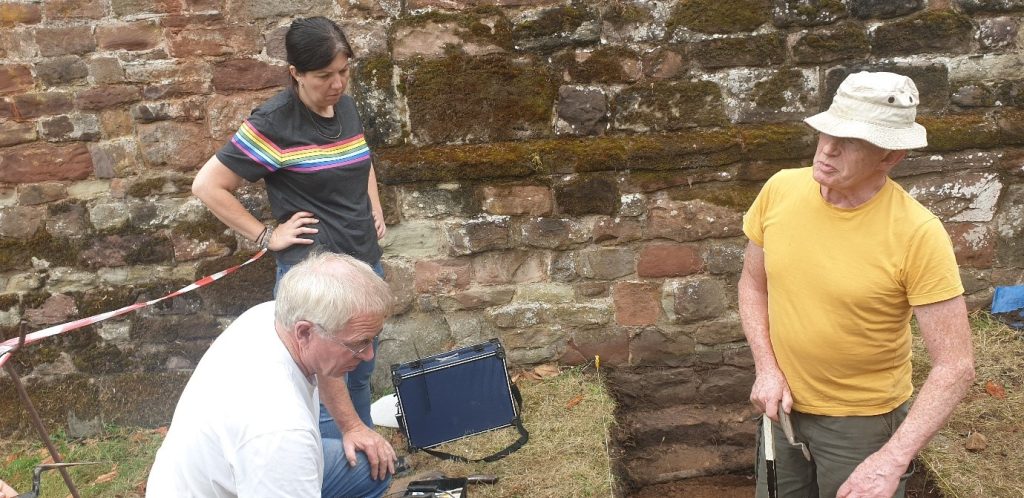 Rain was forecast which made today's priority our finds tent, allowing finds processing to begin. The Finds Tent, borrowed from our partners Shropshire Council, arrived just in time and was swiftly installed alongside the site popup display for tomorrow's Open Day and site visit by our funders #Castle Studies Trust.
The excavations are taking place until 27 July 2022. Don't miss out. Come see the history of the castle as it us uncovered. before the season ends!
#FindsFriday #Archaeology #ShrewsburyCastleDig2022
Scripted by Liz Painter, on behalf of volunteers at Shrewsbury Castle Project