River safety in Shrewsbury update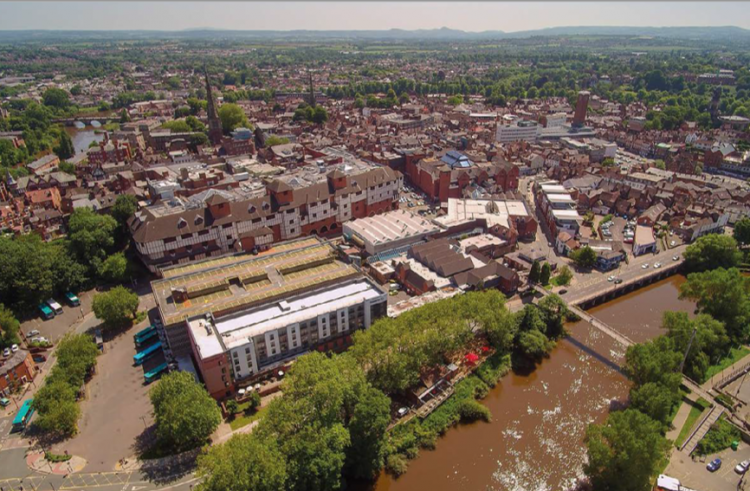 The tragic recent cases of deaths on the River Severn at Shrewsbury, as well as other cases in which rescues have been carried out, are a matter of great concern and our thoughts are with the families and friends of those who have lost their lives.
Shropshire Council and its Team Shrewsbury partners – including West Mercia Police, Shrewsbury Town Council and Shropshire Fire & Rescue – have worked together for many years to monitor and improve river safety in Shrewsbury.
Councillor Dean Carroll, Shropshire Council's Cabinet member with responsibility for river safety, said:
"Team Shrewsbury have met to discuss the ways in which the real risks of the river can be better communicated to residents and visitors, especially those enjoying nights out in town, and choosing to walk home beside the river. This has been a continued focus for a number of years now.

"Shropshire Council – working with its Team Shrewsbury partners – is commissioning a further review of safety along the river in Shrewsbury, following on from detailed reviews carried out in past years, which saw the addition of railings where footpaths join the river path, improved lighting, extra grab chains, lifebuoys and throwlines installed along the river path.

"This review will highlight any changes to the riverbank, any new options to consider, and take into account the growth of the night-time economy in Shrewsbury in recent years, to identify the most effective ways by which we could improve safety further.

"It's important to stress that regular checks take place of lifebuoys and throwline boards, and provisions are in place to close barriers in times of flood.

"The Street Pastors work to warn late-night drinkers of the dangers of being near the water.

"And Shropshire Fire and Rescue have an ongoing programme of throwline training for the Street Pastors, door staff from town centre pubs, and Shrewsbury Town Council staff.

"West Mercia Police officers are also throwline trained and carry water safety equipment."
In terms of wider river safety across the county, outside of Shrewsbury there are very few incidents in Shropshire, as there are few places where a river is so central to urban areas.
The fencing of many miles of riverbank through the county would not be a proportionate response to the risk that our natural watercourses present. There is also the potential that increased use of railings could make it more difficult for water rescues to be undertaken when required.