Oxon park and ride service to stop at Royal Shrewsbury Hospital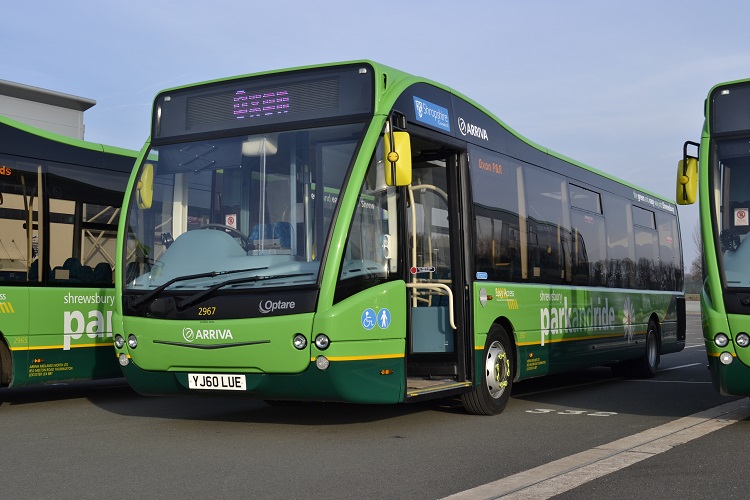 Staff at the Royal Shrewsbury Hospital (RSH) can now travel to and from work on weekdays using the town's Oxon park and ride service – a move that it's hoped will help alleviate parking issues at the RSH.
From today (Tuesday 4 January 2022) all journeys leaving the Oxon park and ride site between 7.20am (the first bus of the day) and 9am will stop at the RSH outpatients department.
Then all journeys leaving the town centre between 4pm and 6.34pm (last bus of the day) will also call at the RSH.
All RSH staff will able to use the service for free by showing their staff ID badge.
The service is being provided in collaboration between Shropshire Council, Arriva and the RSH.
Follow this link to see the Oxon park and ride timetable.
Cecilia Motley, Shropshire Council's Cabinet member for transport, said:
"We're all too aware of how important it is for hospital staff to be able to get to work – particularly at the moment – but health colleagues have advised that finding somewhere to park at the RSH can often be an issue. I'm therefore really pleased that we've been able to put on these additional park and ride journeys that will enable RSH staff to get to work easily, for free, and without the worry of finding  a parking space."
In total five Oxon park and ride journeys in the morning, and eight in the late afternoon/early evening, will stop at the RSH, on Mondays to Fridays, until further notice.