Advice about casting your vote at the elections on 6 May
This Thursday (6 May 2021) elections will take place in the Shropshire Council area for Shropshire Council, for the county's town and parish councils and for the West Mercia Police and Crime Commissioner.
Here's some helpful advice about casting your vote.
Voters can also find all the essential info they need ahead of polling day on electoralcommission.org.uk – from where most of the below information is taken.
Voting at a polling station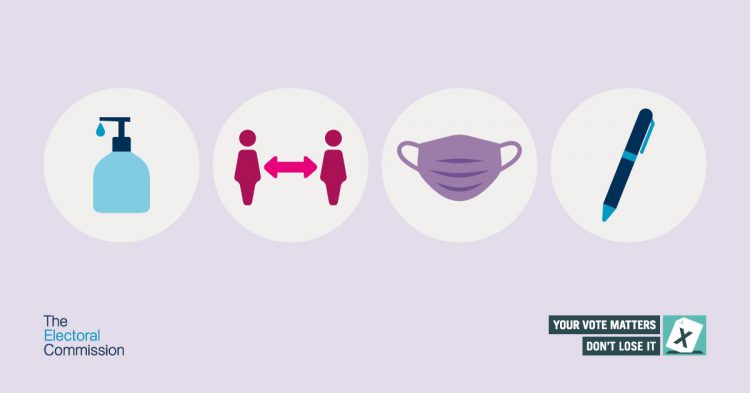 Polling stations will be open from 7am to 10pm on Thursday 6 May.
Make sure to check your polling station location detailed on your poll card.
You are required to wear a face covering whilst inside the polling station, unless you have a valid exemption.
Please follow any signs and guidance from the polling station staff to adhere to social distancing – you may have to wait outside the polling station.
Hand sanitiser will be available on entrance and exit to the polling station.
The staff at the polling station will give you a ballot paper listing the candidates you can vote for. You may be given more than one ballot paper if there is more than one election taking place in your local area on the same day.
Take your ballot paper into a polling booth so that no one can see how you vote. Read the ballot paper carefully, it will tell you how to cast your vote. Do not write anything else on the paper or your vote may not be counted.
Mark your ballot paper according to the instructions. Please bring your own pen or pencil with you to do this.
If you make a mistake on your ballot paper, don't worry – so long as you haven't already put it in the ballot box, just let the polling station staff know and they can issue you with a replacement ballot paper.
Fold your completed ballot paper in half, show the back to the Presiding Officer and then pop it in the ballot box – and that's it done!
Need advice or assistance?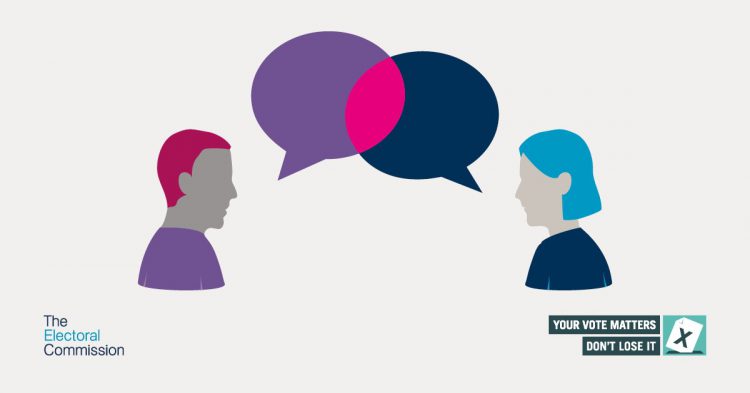 If you need any advice, just ask the staff at the polling station – they will be happy to help you.
If you're disabled: you can ask for help and the Presiding Officer can mark the ballot paper for you. You can also ask someone else to help you (e.g. a support worker, as long as they are either a relative or an eligible elector and have not already helped more than one other person vote).
If you have a visual impairment: you can ask to see a large print ballot paper or you can ask for a special voting device that allows you to vote on your own in secret.
Tellers at polling stations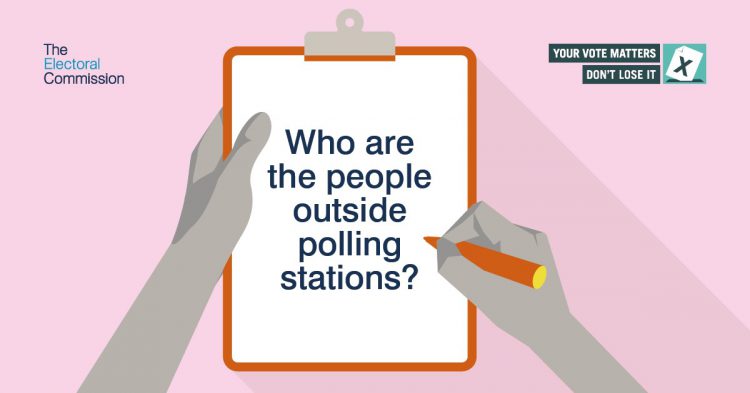 On election day volunteers for candidates called 'tellers' wait outside polling stations and ask voters for the number on their polling card. They use this information to check who's voted so they can remind those who haven't to do so.
They're not acting in any official capacity so you don't need to give them any information if you don't want to. If you're concerned about the conduct of a teller, speak to the presiding officer at the polling station.
Photographs
Pictures taken outside the polling station are great to use on social media and encourage your friends and family to vote, but don't take any photos inside the polling station as you might find yourself in breach of secrecy of the ballot requirements.
Voting by post
If you've registered for a postal vote you will have received your postal voting papers. If you haven't already returned your postal vote, here's what you need to do.
The key thing to remember is that you can return your vote by post or in person. If you need to return your postal vote in person, you can take it to your usual polling station. Or, you can return it by hand to The Shirehall, Shrewsbury.
Make sure you return your postal vote before voting closes at 10pm on election day.
When you want to vote
Complete your ballot paper in secret, on your own.
Don't let anyone else vote for you.
Don't let anyone else see your vote.
Don't give the ballot paper to anyone else.
Put the ballot paper in the envelope and seal it up yourself.
Complete and sign the postal voting statement.
Put the postal voting statement and the envelope containing your ballot paper. into the larger supplied envelope and seal it.
When you return your postal vote
Take it to the post box yourself, if you can.
If you can't do that, either give it to somebody you know and trust to post it for you, or ring your local electoral registration office, to ask if they can collect it from you.
Don't hand it to a candidate or party worker unless no other way is practical.
Don't leave it where someone else can pick it up.
If anyone tries to help you against your will, or force you to give them your postal vote, you should contact the police.
If you need to return your postal vote in person, you can take it to your usual polling station. Or, you can return it by hand to the Shirehall, Shrewsbury.
Make sure you return your postal vote before voting closes at 10pm on election day.
For more information about the local elections in Shropshire on 6 May 2021, click here.