Large farm vehicles on rural roads to be discussed by Shropshire Council, police and NFU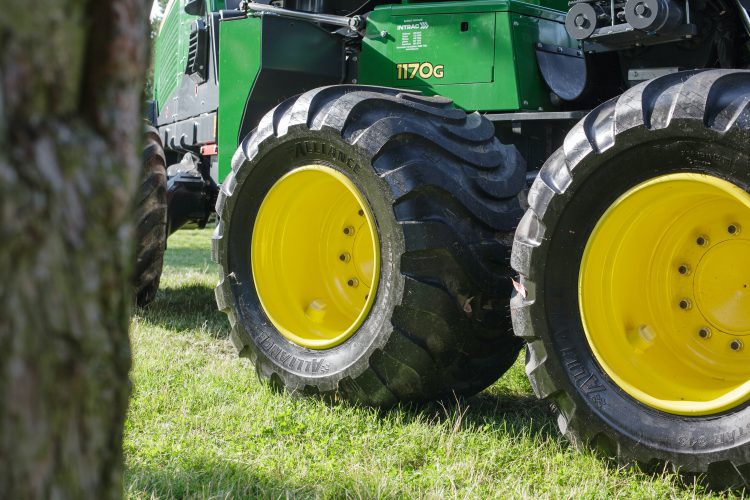 Ways to ensure that large agricultural vehicles can manoeuvre around Shropshire's roads safely and without causing damage to the rural road network are to be jointly considered by Shropshire Council, West Mercia Police and the National Farmers Union.
It follows a meeting of the council's place overview committee on 3 September 2020, at which it was agreed that a collaborative approach was the best way to identify and bring about improvements.
Shropshire is a largely rural county with a thriving agricultural sector which is reliant on ensuring that goods and operational vehicles can move around the highway network safely and efficiently. But many rural roads are narrow historic lanes, which have not been designed and constructed to meet modern needs, including heaver and wider agricultural equipment.
Joyce Barrow, chair of the place overview committee, said:
"Our meeting in September was extremely positive and a number of views and different perspectives were raised, aired and understood.

"The consensus of the meeting was that the momentum on this issue should not be lost, and indeed the opportunity should be taken to see how a collaborative approach could bring further benefits and improvements; after all, we all have common purpose in identifying and delivering any opportunities on this issue.

"It's vitally important that residents know that their concerns are being taken seriously, and I'm hopeful that solutions to this issue can be addressed."
Steve Davenport, Shropshire Council's Cabinet member for highways and transport, said:
"We hope that the issues of agricultural vehicles on rural roads and the concerns raised in our communities can be positively improved by this joint effort.

"The road network and highway infrastructure play a fundamental role in connectivity and enables rural businesses and communities to thrive. The changing nature in rural businesses, especially around farming and agriculture is also, however, placing extra burdens on the road network.

"To help reduce the deterioration of rural roads as far as practicable the council has carried out a range of work, but further work is required and this is unaffordable without a significant detriment to the wider highway network.

"Discussing this important issue with our police and NFU partners on a regular basis will be extremely helpful in helping to identifying long-term solutions."
It's hoped that the meetings – set to be held four times a year – will also develop an annual plan of the work and activity undertaken, and issue an annual report that captures and identifies the collaborative contribution that all organisations have provided.
A reference group will also be created so that local perspectives, issues, concerns and local knowledge is fed into the meetings.