Ambitious plan will see big improvements to Shropshire roads maintenance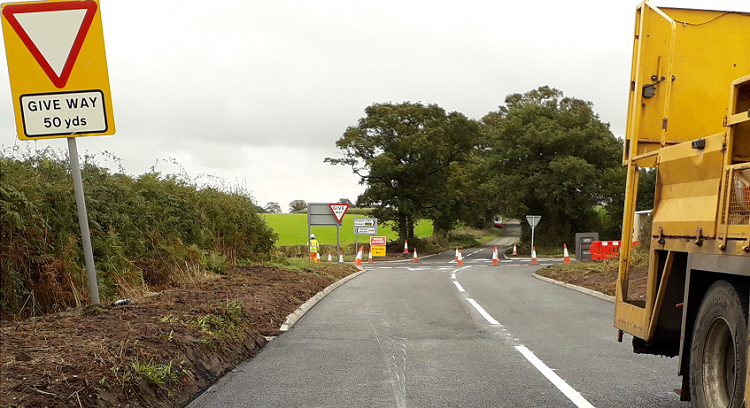 Shropshire Council has begun to implement an ambitious plan that will see significant improvements to the way that the council manages and maintains the county's roads
Steve Davenport, Cabinet member for highways and transport, said:
"We're ambitious in ensuring that our infrastructure is suitable for the future, and to match our ambitions we're bringing in people who can instil national best practice into the way we work.

"At the start of this year we appointed a consultant to review the council's entire highways service and provide advice on how to make crucial improvements based on his experience of running very successful highways operations elsewhere.

"He worked with the council while we recruited a permanent assistant director for infrastructure. We're delighted to say that Steve Smith – who has been engaged in national highway working groups for many years – has now joined us in this role.

"We're now looking to complete our key appointments with a new Head of Highways in the coming months."
During his time with the council the consultant prepared an initial improvement plan that is now being implemented, and is already being recognised and complimented by many stakeholders.
The key benefits from the improvement plan which are now being built upon by the permanent team were:
Improved contract management which is already deriving greater value from our supply chain.
Ensured that the county was able to maximise its funding with bids resulting in more funding from government than ever before to invest in our roads.
Improvements in the ways of working to ensure that more potholes are being fixed permanently first time and a significant reduction in our backlog.
A greater focus on customer engagement.
Bringing some functions back in-house where value can be evidenced.
Councillor Davenport added:
"We are continuing to identify improvements to develop the service further and are confident that councillors and residents will see the full benefit of these changes over the coming months.

"The consultant's initial contract was extended by two months to ensure that momentum for change was not lost in the period before Steve Smith took over.

"The agency from which the consultant was procured was paid £140,500, exclusive of VAT which the council is able to claim back. This has proven excellent value as all overheads were included such as leave, sick pay, employer contributions – meaning this would be the equivalent of a middle management role in the council over the two financial year periods he was employed.

"As well as investing in large projects such as the North West Relief Road, we're undertaking an unprecedented amount of resurfacing of our roads this year. This year we've carried out 276km of surface dressing (the equivalent of resurfacing the route from Shrewsbury to London), which is twice the amount carried out in previous years."