Half-term Halloween fun for children in Shrewsbury's shopping centres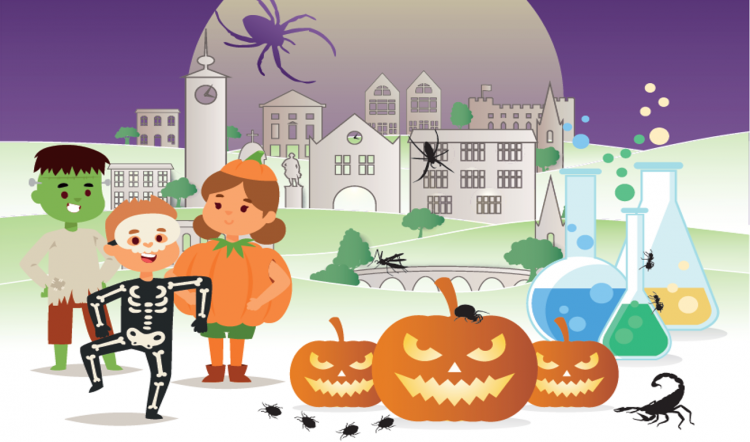 Children of all ages will be able to celebrate Halloween this half-term by joining in a series of creative workshops in Shrewsbury's Darwin Shopping Centre.
The workshops are being held from Monday 28 October to Saturday 2 November, and all take place in the Centre's 'workshop station', near to Costa.
Kevin Lockwood, Shrewsbury shopping centres manager, said:
"With lots of spooktacular and ghoulish fun on offer throughout half-term week, we invite children of all ages to celebrate the spookiest night of the year at one of our free creepy creative workshops."
The workshops are:
Monday 28 October: 10am to 2.30pm
Children can enjoy a sizzling concoction of science experiments including chemical reactions, electricity, slime making and more with Fun Science. The workshop is repeated on Thursday 31 October from 10am to 2.30pm.
Tuesday 29 October: 11am to 4pm
Youngsters can get up close and personal with some real life creepy crawlies at The Exotic Animal Roadshow with Corner Exotics. There'll be the chance to meet a variety of slithery snakes and exotic insects.
Wednesday 30 October: 11am to 3pm
Children can join Maggie Love and team to learn the art of creating pumpkin designs, enjoy spooky chocolate lollipops with 'Toot Sweets', and take away their own personal pumpkin, completely free.
There are 100 free pumpkins for participants at this event, though late attendees are advised to bring their own to avoid disappointment.
Thursday 31 October: from 3pm
Children can get dressed in their Halloween gladrags and join the Mayor of Shrewsbury, for a free Trek 'n' Treat around the Darwin and Pride Hill Centres. Sweet treats will be collected from stores along the way and there'll be prizes for the best fancy dress outfits.
Friday 1 and Saturday 2 November: 10am to 2pm
Youngsters can perfect their dance moves to a spooky Halloween soundtrack at a Reach Out Dance workshop. Costumes are provided.
For more information visit www.shrewsbury-shopping.co.uk.
Further information
To follow Shrewsbury shopping centres on social media, go to:
Facebook: @shrewsburyshopping
Twitter: @shop_shrewsbury
Instagram: @shrewsbury_shopping
Issued on behalf of Shrewsbury shopping centres