Improve your HR processes with Shropshire HR
Shropshire HR are holding on one-day course designed to give businesses the knowledge and confidence to audit their own HR policies, processes and procedures.
The one-day course will take place on Friday 17 May 2019 from 9.30am–4pm in the Haydn Smith Room at Theatre Severn in Shrewsbury.
HR processes cover everything from recruitment to retirement, and often in a small business it can be frustrating when there is not a dedicated team to deal with HR issues.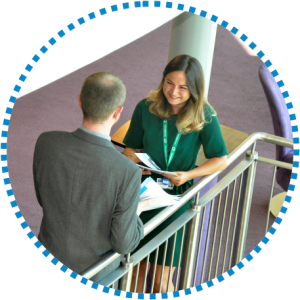 'HR for Beginners' aims to gives delegates an overview of the HR policies, processes and procedures they need to have in place to fulfil statutory and legislative requirements.
This practical and effective one-day course  covers topics like:
The contract of employment
Absence management
Disciplinary and capability procedures
Spaces cost £80 per person and lunch is provided.
Darren Edwards, Shropshire HR business partner for development, said:
"Shropshire HR's ethos is about supporting and enabling organisations across Shropshire. Our 'HR for Beginners' training course seeks to do this by upskilling and improving the knowledge of individuals with responsibility for staffing matters – particularly from SMEs and charities.

"Over the course of the past 12 months we have been able to put on a variety of training courses across the county, all of which have helped enable organisations to handle staffing and employment matters with confidence."
Spaces for 'HR for Beginners' are limited. To book a space on this course, contact Darren Edwards by emailing darren.edwards@shropshire.gov.uk
or by calling 07458 120561.